Benefits of Ethical SEO or Digital Marketing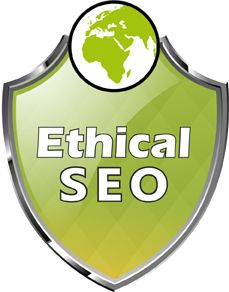 Benefits of Ethical SEO or Digital Marketing
Ethical ways helps to generate effective business leads for long terms though it takes more time than usually but results are always ever lasting. One need to keep patience to boost your website in any search engine through effective ways. Combine strategies of SEO is also named as Digital Marketing or web Promotion. We all know, designing a website is not enough till it is publicized and SEO is the only way to enhance the visibility of your website.
SEO can be performed through many ways to get instant results but one should adapt ethical SEO only instead of black hat SEO. Keep in mind, expensive advertising methods are not sure to bring effective results, sometimes, cost effective promotional techniques can boost the business by targeting desirous audiences. You must be thinking if we get the instant results through other ways than why we should adapt the ethical SEO only? Below points are highlighting the major benefits which gives more emphasize on ethical SEO and Digital Marketing:
Affordable and cost effective web promotion technique:
Ethical SEO or Digital Marketing is treated as one of the cost effective methods amongst other promotional strategies. Because one should go for the natural and organic ways which are time consuming yet long terms results oriented. Manual involvement demands lower investment than machine software.
Huge level of transparency
Ethical approach towards marketing lead to transparent aptitude focusing to improve the page rank of the website. Being the slow process and based on On page strategies, one can figure out the changes made and thus maintain a high level of transparency.
Enhanced ROI through targeting traffic
Marketing has no use if right audience is not captured. Fashion captures women, medical captures patients and so on. The motive should be certain and strategies much work towards achieving targeted traffic. Once the traffic enrolled on website, it may lead to high conversion rate and enhanced ROI.
Brand recognition
Continuous web promotional techniques emphasize on designing online reputation in web world through creating quality back links based on contents.
Which ultimately enhances the visitors and social recognition.
Better accessibility and cross browser compatibility
An SEO specialist always put extra efforts to enhance the visibility by improving the images, look and contents of the website on regular basis. Apart from this, he technically improves the website look to make it compatible on another browser.
Ethical SEO or Digital Marketing lower the risk of being penalized. One can get the sure goals achievement though in long term. Better performance may results in comparatively quick results, yet one need to work on continuous basis to have long lasting top results. Adapt the ethical SEO guidelines to perform web promotion to boost the traffic on your website.