Ways of Digital Marketing Agency Help Grow a Business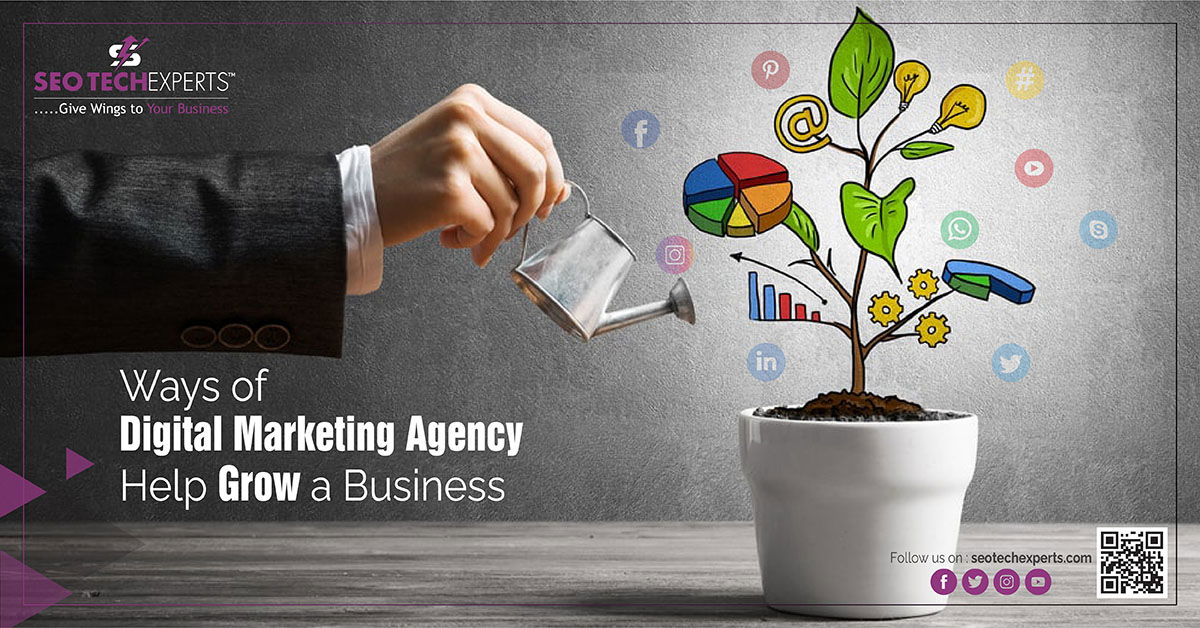 Impact of Digital Marketing on your Business Growth
In today's world, Digital Marketing can help the marketers to understand how can they grow their business and solve their problem. Today everything is based on the online face value of a brand; hence it is essential for marketers to understand the means of the internet and social media.
Since Social Media can be accessed by anyone, we can easily enhance the brand's image by advertising about it with the help of different strategies to make sure that they are reaching a broad group of audience.
Following are the ways in which a Digital Marketing Company can help with the Growth of your Business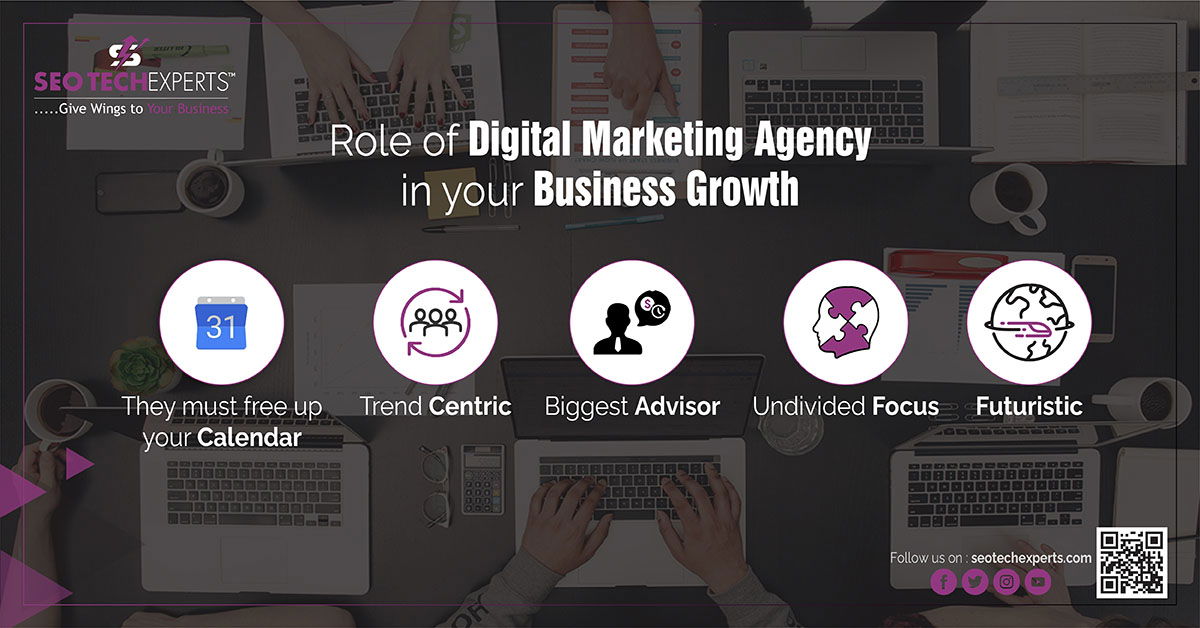 Role of Digital Marketing Agency in your Business Growth
1. They must free up your Calendar
Owning and maintain a business is already a tough process in itself as there are lots of decision and actions you need to take as an owner, and this is the main reason why you delegate your work to digital marketing agency and even after hiring and agency you need to constantly provide your time and effort in it than it makes no sense for you to hire an agency pay them a hefty amount and then work alongside with them.
2. Trend Centric
With each passing day a new trend emerges and then fades away and hence it is a job of your digital marketing agency to notice it, conceptualize it and create a brand message along the trend to keep you ahead of the competition or at the top. In order to grow your business in today's era it is very important to go with the trend.
3. Biggest Advisor
Your digital marketing agency should be your biggest advisor which can help you in taking biggest decision like brand revamping as well as smallest decision like is this post worth it in your life. They are the ones on whom you can count on or rely on at the time of need and can help you like a family.
4. Undivided Focus
As we have already talked about how much work is there to be done by a business owner hence when he outsource his digital work to a digital marketing agency than you will be free to give your undivided focus on the other aspects of your business.
5. Futuristic
When you Hire a Digital Marketing Agency than they help you in having a futuristic vision and goals so that when the right time comes than with the right strategy you can escalate your business quickly.
Digital Marketing is a perfect business opportunity for Digital Marketers. To be competitive on the digital market, you need to have a clear understanding of the advantages and disadvantages of Digital Marketing. This is a growing business field. The Digital Marketing team and the marketing department are no different.
The following details should assist digital marketers in recognizing and taking advantage of new technologies to achieve marketing. Finding Digital Marketing, however, is a useful concept because Digital Marketing requires only some skills in using digital technology.
Within the short span of a lifetime, Digital Marketing will bring all your cherished dreams come reality. Digital Marketing is a place where someone without much effort can make a career. Only patience is required to get your desired goals.