Explanation of Quality Lead Funnel
The quality lead funnel has four significant stages - lead nurture, brand awareness, lead generation and finally the sale. Let's take a glance at it from the prospect's perspective being Know, Like, Trust, Sale continuum with a focal point on the inner two levels. Among the lot the best-kept secrets of turning a prospect to a buyer is making sure that the bait utilized to lure them is in alignment with what they are expecting and wanting at each stage of the funnel.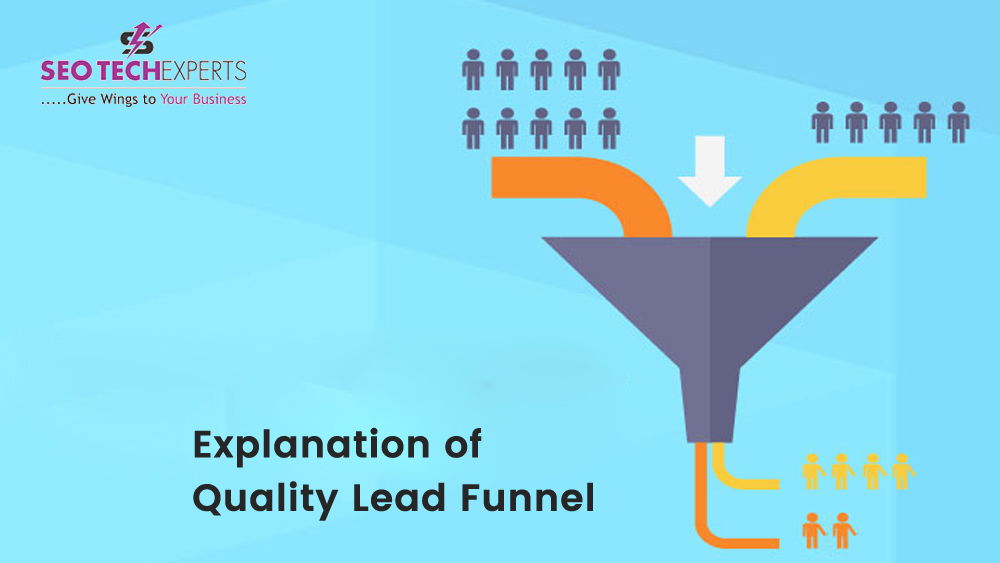 Know: Foremost step involves the prospect to know your brand, product or service. Branding is the initial step in any purchase decision. This is where first impressions are established and the first opinion intervenes. This is probably the most formal feature and benefit-oriented, strictly informational aspect of communications to come in to play. For example, PowerPoint presentations, spectacular sheets - all of that formal credibility. Building collateral is right on target here and should be utilized. It's worth mentioning here, Social Media plays an important role.
Like: The stage 2nd and 3rd are quite important to build a level of involvement and increasing intimacy with your prospect. This may sound like an odd concept, it's important to realize buyers are people and people make decisions more with emotions instead of brains, whether they are buying scented soap. Knowledge about the product, features, and benefits are all part of what needs to be communicated. This is not all to make a sale. This is where one needs to provide value at no cost, resources for problem-solving, a free e-book pertaining to a specific concept of particular interest to your prospect. Give lots away, give it time and again. Providing truly valuable information to your prospect will not be perceived as harassment, kindly don't be shy and don't ask for sale not yet.
Trust: The nurturing process should reflect that. Podcast and interviews tend to be more involving, this stage integrates them into the lead-nurture process. This is something that creates a very intimate relationship between the presenter and the listener. Composing emails with a brief embedded video create direct interaction and conservation with the user. You are building trust utilize Social Media at this stage as well on a more intimate level. Invite prospects into your blogging community or mini-sites to gain a more human perspective on your company, brand or people. Envelope those with social media and you will be holding them real close.
The sale: If you performed steps 2 and 3 in a significantly nurturing way, then asking for the sale is simpler and more comfortable for all concerned -almost a natural and expected progression.