Google Manual Penalties Explained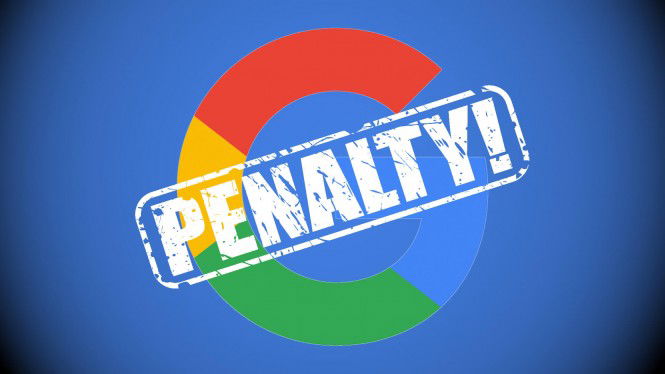 Get Answers of All Questions of Google Manual Penalties explained
Have you ever received any manual penalty from Google's end? Well, it is quite common for the professionals as sometimes the small mistakes turns as blunder and Google donot like it a lot and against the same, Google sends a love letter in form of Google manual penalty. To avoid such kind of love letter, here are some of the question and answer that every digital marketing professional must be aware of them.
Question/Answer
Question: What happens when you get an unnatural outbound links penalty but never sold links? The website used proper FTC disclosure and all outbound links in articles were no-follow. However, the site did have a lot of affiliate links that were dofollow. After "no-following" those links and doing a reconsideration request, the site was approved. Is it common for sites to get penalties because they used "dofollow" affiliate links?
Answer: In short simple way, Yes.
It is recommended to the professionals to always use nofollow attributes on the links to avoid violating Google Webmaster Guidelines and thereby risking a penalty. According to the Federal Trade Commission (FTC) disclosure it is not bearable on the search engine optimization parameter and also on how Google perceives links because outgoing affiliate links are almost always commercial, and so are the anchor texts. So, penalty is common.
Question: Is it true manual penalties aren't removed manually? That a bot reads through the reconsideration requests instead of humans?
Answer: Well, it is not right, reconsideration requests are always handled by real human being, so that the documents can help the professionals to understand the right steps that are required to address the manual action.
Question: To avoid a penalty, do you still suggest disavowing links in light of the Google update when they said that they would ignore low-quality links?
Answer: It is always a good approach to have disavowing undesirable links. Google may try to find out whether the links available on the site are low quality links or not. And their algorithms do not always get it right result, so it would be a troublesome situation for the professional and it may drag the professional into the risk where Google may or may not discount low-quality links on their end.
Question: I've heard that being too generous in disavowing can do more harm than good (until you get a penalty). What's the right balance?
Answer: Well, it is not worthy about finding the right balance about disavowing links that are likely to harm a website's position in Google's search engine results pages (SERPs) or trapped in risk of getting penalized.
Question: With the billions of websites on the internet, how does Google select a website to undergo a manual penalty? Do they look at traffic or rankings?
Answer: Well, Google targets the high-traffic sites and love to do the scrutiny and it is obvious that it has lead sources, such as competitor spam reports. Other than this, it also enjoy seasonal investigation. A number of high ranking sites are investigated by Google, but if they do not fall any kind of suspicion then it do not apply any kind of penalty on them.
Question: Does Google evaluate spam/backlinks differently for adult sites? If yes, how? What do they look for that's different?
Answer: Well, Google is not biased and hence it do not have double standards for different verticals.
Question: Is hidden content ground[s] for violation? Even if the content is relevant to the page and we hide it just for the look of the page (like an H1, for example)?
Answer: Though hidden contents are nowhere stands for any kind of violation, but it has observed that the intent of hiding content increases the risk of penalization. However, Keyword stuffed SEO content falls into the category of penalty.
Question: How do I know which links to remove? What is a bad link?
Answer: In context of the individual backlink profile, every link has to be reviewed. Other than this, anchor text and its distribution are other factors as they completely separate on merit-based link growth which is different from the intentional PageRank passing link building which is optimized.
Question: Is there a blacklist in which Google collects data about penalties sites, and does this affect their ranking?
Answer:Penalties affects the site ranking negatively, but Google does not maintain a blacklist of sites. Ever website who is once in the list of Google violation, they can recover and do well in Google's search results.
These questions and their answers will certainly help the professionals to have a good performance of SEO. These answers will help the professionals to understand what should they do and what should they avoid. So, have a great SEO Practice ahead.