Google Page Rank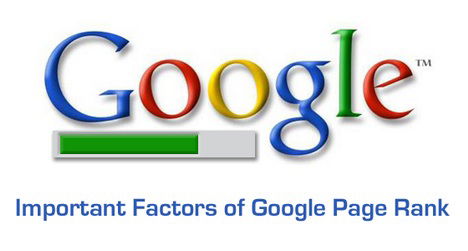 Google Page Rank (PR) is a procedure used by search engines including Google, Yahoo and Bing to systems the relative importance of specific page of the website over the web and allocate it a numeric digit from '0' to '10'. Through the backlinks of the page, this numeric value has been calculated. For example, if a web page is linked to another page of the webpage can obtain 1 vote towards their page rank. In a simple way, it is a Google's ranking software that calculates your website ranking and provides search results on the basis of your web page rank.
It needs to understand that page rank is updated once in a month mainly at the time when Google updates its database. At that time, Google receives fresh backlinks and page rank. To make your page rank strong, the most powerful way is to optimize your website properly and effectively. It has been noticed that search engines mostly attract those websites that have clean code and better responsive time. More than that, a well detailed and fresh content is really important for website to have higher page rank. All these factors help to bring more and more traffic to your website that automatically make your web page ranking strong on all search engines.
It is always important to have top ranking of your website so that a large group of people can make aware of your business and its products or services on a first instance. First and foremost highly important thing to improve the page rank on search engines is the backlinks. One has to understand that more backlinks to your web page means higher ranking for your website. It is necessary to make your page links to higher PR to get the maximum benefits.
Updating your website with quality, fresh and relevant content is need of the hour. If you want to boost your page rank in quick time, it is really important for you to upload high quality content for your website and update the same continuously. You must know that all search engines like those websites which are having unique, effective and impressive content. Insert some of the specific keywords in your content as per our business to get better results. Add site map as well.
You also need to give proper and detailed information about your business, no matter whether you are informing about company profile, its products or services. It is quite important for you to give authentic and clear information so that visitors can know your business perfectly.