How Can The Link Building Help In The Age Of Content Skeptics
In present times, link building goes beyond the horizon of safeguarding and securing a link to influence any search engine rankings. Google quickly outshone popular search engines such as AltaVista, Infoseek, and Lycos after appearing on the scene under two decades. There were basically two primary reasons for it, they are;
Neglecting the core function of providing the best search experience possible they turned their homepages into a "portal" for the internet and that's the reason why most search services were caught up in what could have proved to be a fatal fad
The concept of using links as a powerful medium of evaluating the quality of web pages through its PageRank algorithm was most importantly pioneered by Google, which actually saved the day for them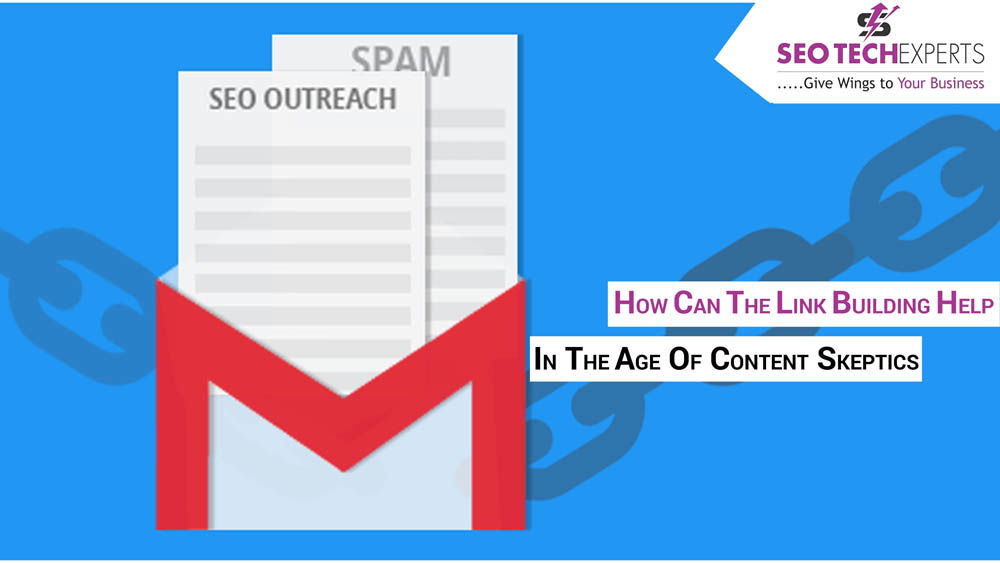 Essentially a way for the author of one web page to endorse or vote for another web page is very simple as well as elegant. Google quickly blew everybody away out of the water as its search proved so much better than its competitors.
The craft of link building became an essential component of SEO as they quickly realized that they needed to focus more on Google. To gain optimal search engine visibility nowadays link building remains the most essential part of an SEO's efforts. But link building has become a much more difficult task in the age of fake news as content skeptics and corporate policies are governing on what can and can't be done on most quality websites.
The process of creating a content-based link building plan has mainly four essential parts;
SETTING GOALS FOR CONTENT
One needs to use business goals to identify content themed opportunities and content type with proper examples as no one has the resource to create content with the "hope" that someone will post that, and no one has the time also to create it as it proves to provide a measurable return to one's business.
IDENTIFY CORE TOPIC THEMES
Based on the user interest and how it aligns with business needs, keyword research tools can help one identify and segregate the topics as it allows one to create a data-backed strategy which guides one's content/link building efforts around its keywords and objectives.
SEEKING OUT HOST CONTENT GAPS
A content gap analysis on a larger link allows one to seek what content the site already has, what works, what's missing and where can one build the existing efforts. It helps specifically for conversion and shares.
CREATING LINKABLE CONTENT
Placement of content is one thing and creating something that everyone wants to share is totally another. If one wants to succeed, their content must be worthy of links as linkable content contains elements such as a strong hook, comes with resources baked in and has original research with compelling visuals as well.
A comprehensive link-building plan requires a process which matches the content creation/link-building to its business goals and designs the content assets which are most likely to be shared and converted to sales if one focuses on outreach efforts.