How does Lead Funnel Work
Whether the enterprise is huge and complex, the lead funnel stages are the same. This is one of the aspects that are ignored in the larger enterprises, which are quite focused on quarter-by-quarter performance that they may not have the time to nurture a lead properly. Entrepreneurs frequently don't understand or spend enough effort in the wooing process. The Key element to increase the percentage of lead conversion lies in the fact of feeding your sales team with higher quality leads. The significant ways to increase the sales funnel with wholesome leads that are closer to deals are summarized as follow: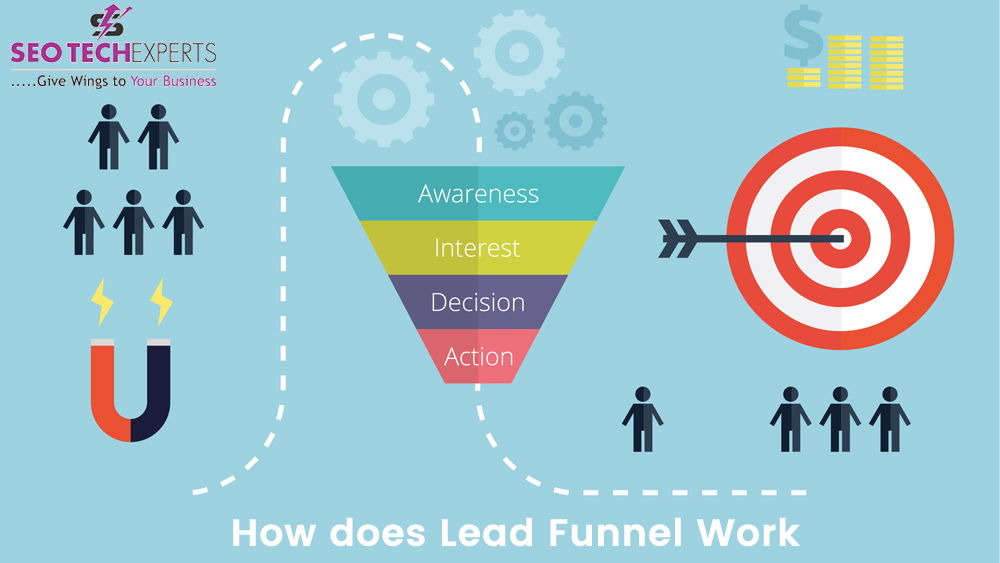 The foremost step to achieve the sales objective is to nurture easy-closing leads. Once the lead is generated then the next step that follows - nurture them with content and offers. In the same context, you need to create a middle of the funnel content. This method is specific and this information about the company and its product. It's been noticed; telemarketers forget to produce middle of the funnel content, as the agents are occupied generating new leads. At the same time, outbound agents are required to focus on balancing leads between middle and top funnel content, in order to have a few but profitable multi-grains lead.
It's important to look for opportunities to convert most of your leads. Once the funnel content is generated, it's advisable to convert more leads to customers. Once you have closed-loop marketing, you will be able to understand the close rate of the current customer's base on the offer and events. Live demos and free trials have higher close rates thus generates wholesome leads. In addition, Events and offers provide that helping hand to convert the percentage of high quality leads. For the same, you need to promote events. To promote an event calls-to-action or an offer is considered a great way. Through Calls-to-action placed in emails, blog posts, website page and even on the home page will enable effective marketing communication. The potential bespoke lead generation campaigns give business a fair chance.
The eventual step is to collaborate with your sales team to make sure that they are on these specific leads. Ask for the agents appointed to communicate with the customer to generate new sales leads, and they should alter the selling process to diminish the monotonous nature of the bespoke lead generation campaigns. Then you can resist the piles of leads and produce money out of the small number of leads.