How Google Added Event - Markup in Google Search Console To Enrich Results Status Report
Google has multiple strategies for marketing and SEO professionals need to keep themselves updated with all the techniques. It is essential to be properly equipped because the recent development made by Google is, it is sending notice to all those that have a poor event mark up on their website. This is an indication that it has to be fixed!
When discussing the rich report, it is necessary to learn what kind of support Google has for rich results. It has been noticed that Google now has support for event markup that is debugging the report that is within the console of google search. What you need to know is the previous and current use of the event mark up and what impact it has in the present times.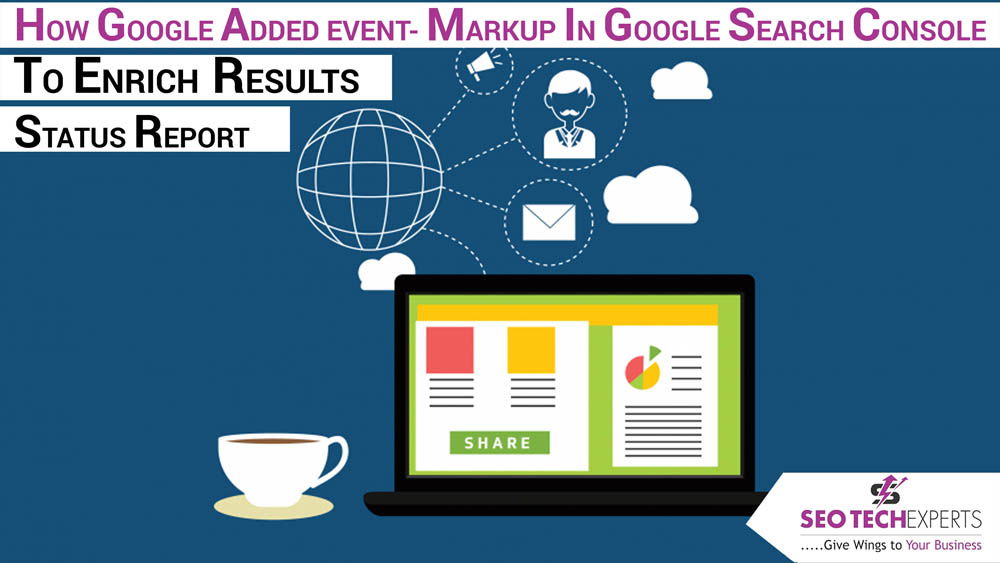 Some days back, the rich result was supported only by recipe mark up and job posting but, recently it has been noticed that it supports event mark up too. This development was initially noticed by Aaron Bradley and he posted it on twitter so that others could know about it.
The craft of link building became an essential component of SEO as they quickly realized that they needed to focus more on Google. To gain optimal search engine visibility nowadays link building remains the most essential part of an SEO's efforts. But link building has become a much more difficult task in the age of fake news as content skeptics and corporate policies are governing on what can and can't be done on most quality websites.
This update from Google indicates that it is sending notifications to all those sites that have been verified by the Google search console and have problems regarding the event mark up. If people reading this point is thinking, why should they care about the notifications then it continue reading as you will have plenty of points to care about this development made by Google.
Why should it concern you?
Websites that post about the events, meetings, hosting conference and any other programs, have the opportunity to amplify the search results. You can use the search result snippet along with the event mark up. What happens is, if you have mark up something wrong in your content, Google will now proactively bring to your notice by sending you enough notifications. The Google aims to notify the users so that they can fix the problems at a faster rate. If your website is filled with silly mistakes it is not possible to get the required exposure, hence eliminating the mistakes becomes easy.
How to access these reports?
Now with this facility, you can learn about the rich results where google can read from the website. You can now acquire troubleshooting notifications for acquiring rich result error. This is an excellent way to detect the result types that are detected on your website. There are three major kinds of google search console such as recipe, event and job posting. You may start using these for enjoying the benefits. Fix the issues with rich results!