How Google's Updates Of March, April, And August Are Weaved Together?
With a number of large updates, including those in March, April, and August it has been an interesting year in Google-land. People have shared and written at length about the related data of those months' updates. But one thing which hasn't been discussed much about the August update is that about brand authority. With general authority, one can increase rankings for sites and this was an adjustment which makes an impact to the March and April updates.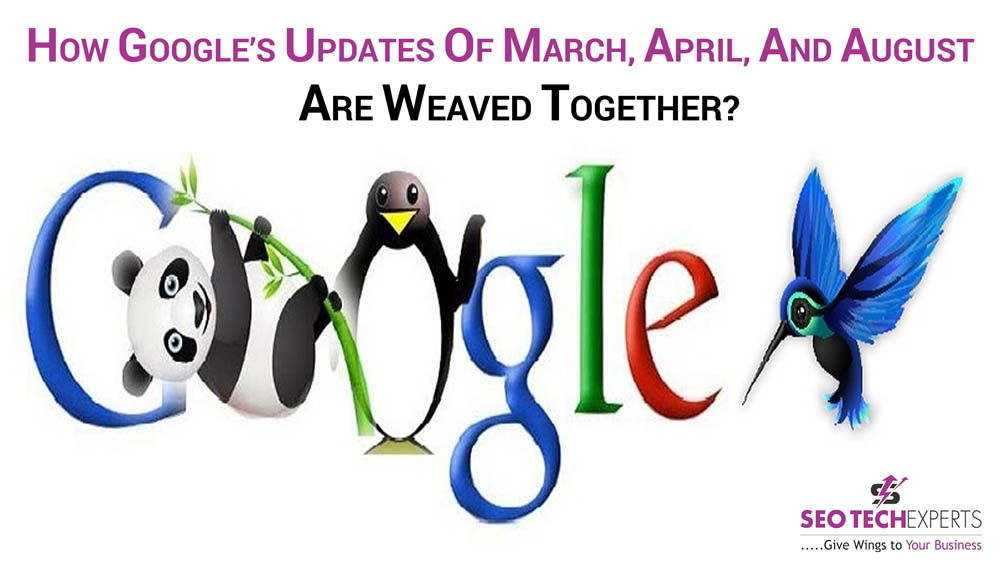 March And April Updates
The idea of the breadth and depth of a site's content were considered as a ranking signal and this one aspect of the March and April updates didn't get much of the attention. One can characterize them as;
True subject matter experts created content
Contents which are created in high volume
Both deeply and broadly key topic areas of contents are addressed
For the sake of volume, contents which weren't sliced thinly
A major uplift was experienced with the March and April updates with these four characteristics. SEO visibility, during the course of these updates, nearly doubled. After following this pattern of publishing quality content in volume one can see a phenomenal change with many sites, but the perceived depth and breadth of coverage of a topic is the big key.
August Update
There are many different aspects of this update. Some of the principal ones are as follows;
HEALTH-RELATED SITES ARE IMPACTING MORE HEAVILY
AN INCREASED FOCUS ON THE E-A-T or EXPERTISE-AUTHORITY-TRUST
MORE SPECULATIONS CIRCLING WITH USER INTENT WHICH ALIGNS ONE'S CONTENT
BASIC FACTORS OF SEO LIKE AVOIDING THIN CONTENT, MOBILE READINESS, ETC.
Whenever Google does any large-scale updates, they are able to compare the data, on how the SERPs are performing, with what they had already seen prior to their given updates. Based on these factors they correct their weaknesses and make adjustments to build upon the success of the earlier update.
It seemed that the site's relevance was hurt by a lack of good, in-depth content on their e-commerce pages in the evaluation months of March and April. All these sites recovered during the August update because of the weight of brand authority signals. There are many components to the pure and simple strength and power of a brand which includes factors like links, mentions and overall user engagement with the brand.
Many components were there to each of the year's major updates and brand authority wasn't the only single focus or prime focus to the updates in the month of August. But it does appear to be one of the important factors to turn everything around. One needs to keep investing in content, user experience and keep asking questions like;
What will it mean for people as publishers of the websites?
What one sees in the E-A-T?
Does the E-A-T matter a great deal?
To rank higher in the results, these things makes one a better site for Google. Something which still matters is the "brand authority". A brand remains an integral part of the overall mix.