How to Secure Your WordPress Website?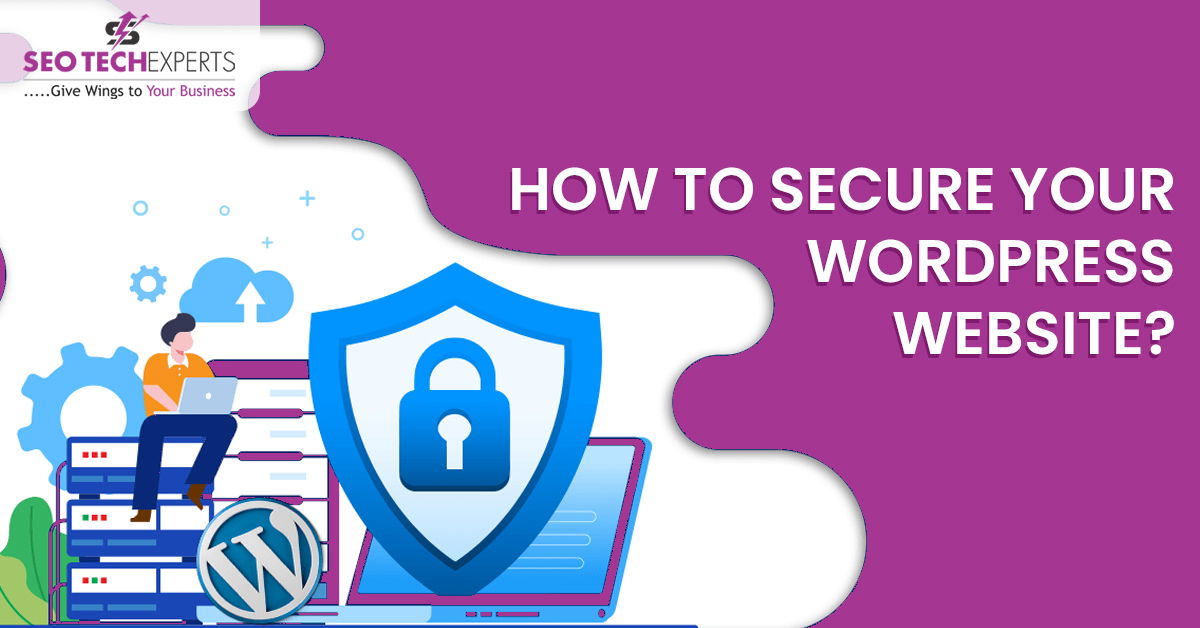 WordPress is the most famous Content Management System (CMS) and has over 40% of internet sites. And just like any other famous site, WordPress too is vulnerable to hackers, malware, and other cyber-attacks. These hackers don't just damage your site but also cause damage to your business and reputation. So, if you too are a WordPress site owner then this article is a must-read.
No matter how small or big of an audience you have, do not neglect the security of your WordPress site. To prevent unwanted incidents like hacking, data theft, malware, etc it is necessary to take a little extra care. to safeguard your website and its contents.
Although WordPress has a strong built-in security system, here we present you a few easy tips, which will further enhance the security of your WordPress sites and its contents-
Update your WordPress site on time-
WordPress is an open-source website that offers its users various themes, plugins, and software to help their users in creating better content. Usually, these extra features are developed by third parties. So, to ensure the safety of the contents of its users WordPress and the third-party sites both continuously keep improving and updating its website and features to eliminate any loopholes, malware, or any potential vulnerability. So, for you to secure your website, you must always ensure that you are keeping your website updated and using the updated version of any installed feature.
WordPress automatically updates minor changes, but for major updates, you must manually initiate it. To update your WordPress, go to the dashboard and look for the "Update Now" button.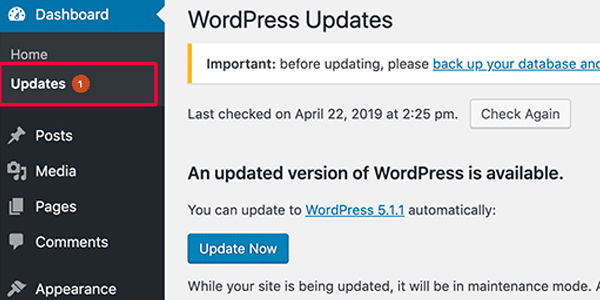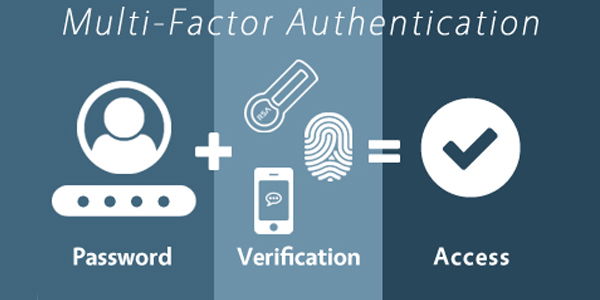 Use two-factor authentication for safety-
hoose a two-factor authentication system for additional safety and prevention of anybody gaining access to your site. Two-factor authentication is an authentication method that requires a user to provide two or more pieces of information to login. Unlike the usual requirement of filling in a username and password, two-factor authentication involves one more step where you must enter a second authentication factor like a fingerprint, a code, an answer, etc. This way even if somebody knows your password, they still cannot access your account. A two-factor authentication acts as an extra layer of security for your site.
Choose the correct WordPress host-
There are many WordPress hosting services available, but it is essential to choose the best and most reliable one as WordPress hosting plays an integral part in maintaining the security of your site. Few hosting servers take extra care to ensure the safety of their user's website by monitoring their network for suspicious activities, continually updating their software to eliminate any loopholes or bugs, preventing date-theft, etc. This is a common threat, especially in shared hosting, where you share your server with other sites, the risk of cross-site contamination and exposure increases. Therefore, one should always ensure to go for the best hosting server for their website.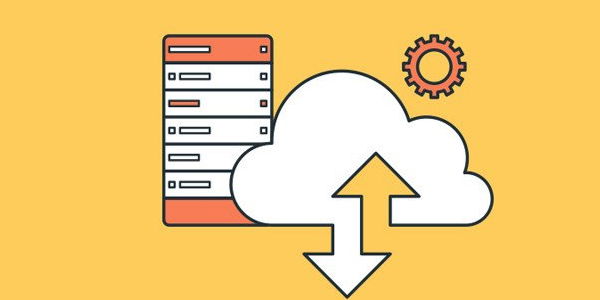 Be prepared with a backup-
Despite all safety measures, unfortunate things still happen. So, one should be ready for it beforehand to minimize its impact. WordPress offers many backup plugins for its users if in case something goes wrong. These plugins are usually free. Regularly updating your full-site backup to a location other than your hosting server is a good idea, which can prove to be extremely helpful in a bad situation.
Install a security plugin-
A security plugin audits and monitors activity to keep track of everything that happens on your site. This includes everything ranging from failed login attempts to malware scanning and warnings. Luckily all this can be done free of cost, with the free security plugins available on WordPress.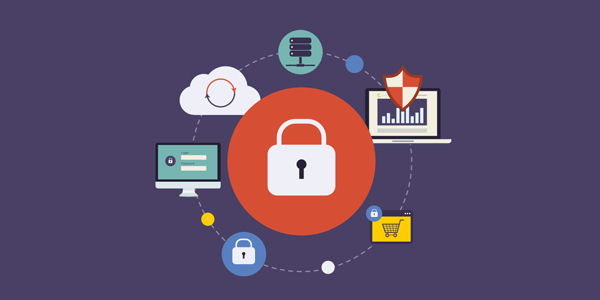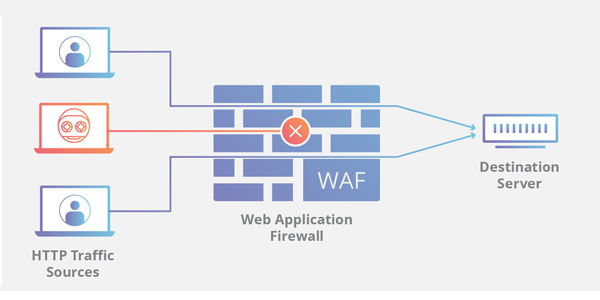 Web application firewall (WAF)-
A Web Application Firewall or (WAF) is a software that protects your web site by filtering, monitoring, and blocking any malicious traffic traveling to the web site and prevents any unauthorized data from leaving the website. It does by following a set of policies that help in determining what traffic is malicious and what traffic is safe. You can search and install a suitable WAF from the plugins section of your WordPress.
Install an SSL certificate-
An SSL or Secure Sockets Layer certificate is extremely beneficial for your site. SSL safeguards your sensitive data by encrypting it before any data transfer between your website and user browser. This makes it difficult for any hacker or other party to read the sensitive data.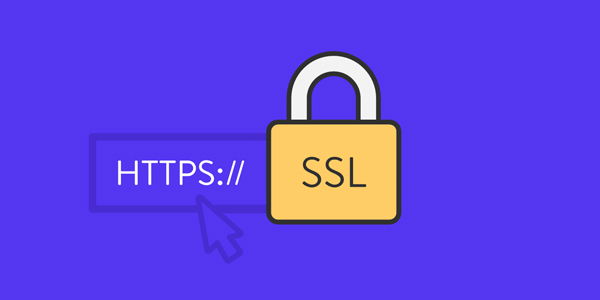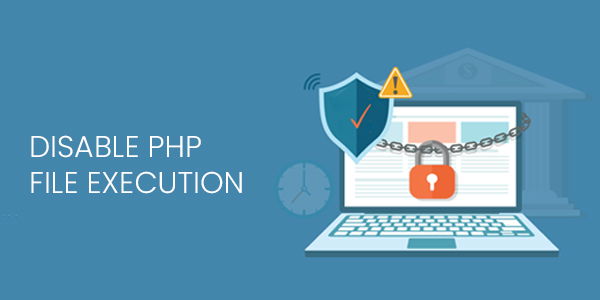 Hide the PHP files-
Wp-config.php files are the most vulnerable files as any hacker with even the slightest hint of this can easily hack your whole site. Therefore, ensure to disable PHP file execution in directories where it is not needed.
Other precautions-
Besides the above-mentioned tips and precautions, you can also employ other minor steps to ensure extra safety, such as-
Use an email id to login to your account instead of a username, as usernames are easier to guess than email-ids.
Use strong passwords that include alphabets, numbers, and special characters.
Keep changing your passwords regularly.
Limit the number of login attempts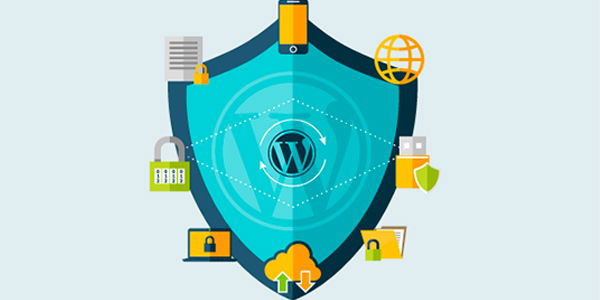 We hope that these tips will prove to help enhance the security of your WordPress site. A little precaution taken at the right time can prevent many problems. After all, it is better to be safe than sorry!