Image Advertisements Tips, Guidelines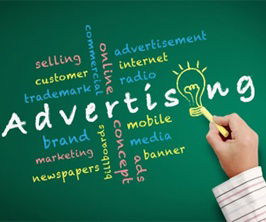 Image advertisements are used by every business owners to advertise their product visually to customers. This approach of showcasing products gives positive attitudes to brand and company. This type of advertising is used to sell products by using evocative images which helps customers to choose your products as compare to competitors. Advertising campaign is designed by the companies to attract customers with more impressive ideas, approach and lifestyles. This advertising campaign are designed to promote the brand name or the product related to affordability, reliability, luxury and other concepts such as fun & entertainment, lifestyles, fashion etc.. When the company is able to build the brand awareness among customer then the mental picture is build on customers mind to purchase the goods.
Image ads help to enhance the consumer awareness about the product and services which allows the customers to buy more and more advertise products or services. Images of the product leave some effect on customers mind even if they are not aware about the product specifications. When customers are going to purchase then these ideas strike their mind and they go for that specific products and brands. This formula also helps to increase the market of the company. Campaign of the products is designed with advertising strategies & innovative phenomenon. This campaign also needs considerable care based on the images related t the product and the brand name.
Before designing campaign for image advertisements, one should evaluate that the past images of the products and services are working well or not. This approach will help to improve the present campaign and to gain more customers. Size of image for the advertisement is also important and based on what type of image advertisement you are creating. Best size to display your image is 1200 x 628 pixels as it is clear and don't break pixels at time of zooming. Image advertisements are comparatively more appealing and persuasive to any other ads. Image ads are also known as product advertisements because the image is the showcase of any product or services.
This type of advertisements gives emotional response from customers because images or photos are considered as the effective form to persuade customer's mind. Images are also used to transfer good feelings about the advertise products. Image advertisements also play positively to divert the option of the customers and encourage them to buy showcase products and services. Images also help customers to compare the products from the competitors.