Importance of SEO Writing Techniques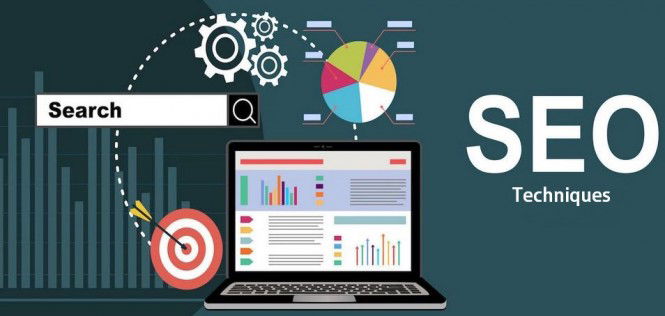 If you are running an online business, then one of the most important things you should do is to give topmost attention to Search Engine Optimization (SEO). An SEO friendly content helps in generating online traffic for your website. It will also help in escalating your website ranking on various search engines hence helping your online business to expand more. SEO totally depends upon the use and choice of keywords. The more user friendly keywords you use, the more it will help your website to rank among the other top websites on the search engines and if you will be able to enhance the ranking of your website at the top, then it will increase the chances of online visitors heading towards your website more.
What is SEO Writing?
SEO writing is termed as an implementation of keywords and key-phrases within your web content. Copywriters and marketers use SEO to increase their site's organic visibility and SERP rankings. The best way to write for SEO is to pair high-quality copy with targeted search terms.
How to Write for SEO?
Tips for SEO writing are as follows
1. Keyword Intent
Keyword intent is one of the most important parts of paid search. Without a keen understanding of the intent behind visitors' searches, even the well-funded PPC campaign will almost certainly fail.
2. Get to the Point
While writing for SEO you need to have a constant focus on what work you are doing and what kind of message you want to put forward. Search engine values relevancy of the topic hence you should write accordingly.
3. Refrain from Keyword
There is a thin line between increasing keyword density and keyword stuffing. Keyword stuffing is a big waste of time, increase the read time and hence looses the readers interest.
4. Easy language
While setting keyword for your website makes sure that you choose easy language keyword which can be easily searched of by the people.
5. Snippet
Snippet is the little box that sometimes appears at the top of the Search engine result page and gives you a small peek of a highly relevant piece of information.
6. Catchy Headline
This trick is well explained by its name as until and unless we have a catchy headline, we won't be able to grab the reader's attention.
SEO Writing Technique
Always remember, there will be"N" number of competitors from whom you have to compete. So, you will have to give high attention on using various SEO techniques. These techniques are nothing but the selection of keywords for the content of your website, density of the keywords, where & how to use the keywords and how to keep your content different from all others. One of the most important things that you should never forget is try to maintain the originality of your write up don't just copy-paste it from other sources as it will give a wrong impression of your website and search engines can also treat it as spam.
Besides giving importance to keywords, Google, Bing, Yahoo, Ask and various other search engines also give priority to the content of the website. If they find the content not up to the mark, then it will affect the ranking of your website and as soon as your ranking gets affected, then it will leave an impact on the traffic generated on your website.
In order to avoid such consequences, you should hire an SEO company. SEO Tech Experts is one of the best companies of such services, which is located in Gurgaon.