Importance of Outsourcing Content Creation and Moderation Services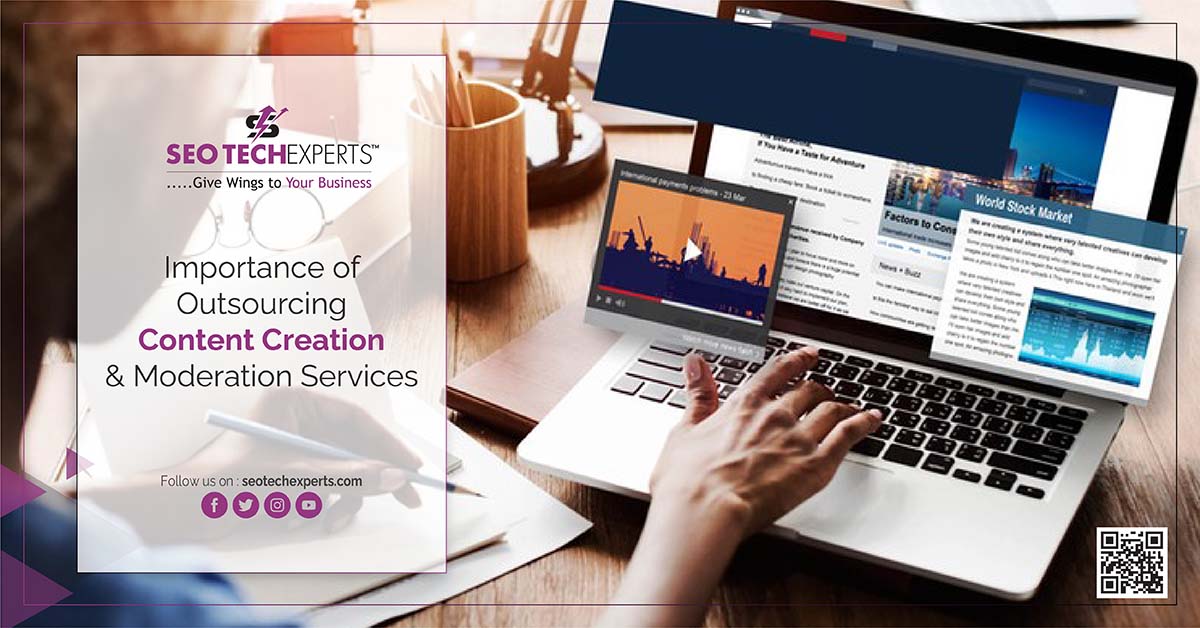 Content is the backbone of an article, blog, press release or any other write up. Hence, utmost importance is given to the content of the write. We can say If Content is King, and then content moderators are kingmakers. Content caters to the need of its client and in long term can help your business grow.
Today many companies are outsourcing content writing services which are SEO friendly as well as a result both small and big businesses are hiring companies/writers that have a good command over SEO writing.
An SEO friendly content increases the possibility of your website to have a good ranking on different search engines such as Google, Yahoo, Ask and Bing.
Why you should Outsource Content Moderation Services?
With everything available on the internet your company also needs to pump your various channels with creative contents, blog posts, news article, images, and videos as these channels bring constant and guaranteed sources of traffic which you probably want to convert into paying customers but as tempting as it sounds they can also be easily drawn away by inappropriate, futile, or boring contents. This is why outsourcing content moderation services are a important part of every company's digital marketing effort.
Online content creators are very important for your business mainly for two things which is to bring traffic and to scan through unwanted contents created by users.
Outsourcing also helps in following aspects
Cost Effectiveness: Hiring an SEO company for the content writing will help you save a lot of money which you could have liquidated by appointing more employees in your organization. The cost spent on hiring the SEO Company is very minimal as compared to the salaries given to various employees.
Professionally trained writers: SEO companies which offer content writing services have professionally trained writers. Such companies will deliver you high quality SEO content which will help your website to attain top rankings on search engines.
Timely submission of work: Besides providing high quality content for your website, these SEO companies deliver the entire work assigned to them in stipulated time. You can also give them some samples to judge how they work and whether they are credible and reliable. Before hiring any company, you must consult few so as to ensure their proficiency levels.
How to Outsource Content Moderation Services?
In-house content creation: When you have an in-house content creator in-house than you have more control over your content creation operation as they work along with you and therefore you can have real time update on procedures and guidelines based and you can work according to the immediate needs of your content moderators.
Freelance: When a company higher a freelancers than they lower the risk of termination procedures if in case they don't perform as what was expected from them. You can also save your cost of providing employee benefits and compensation and can easily hire them on project basis so you don't have to pay them when you don't need them.
Outsource: When you outsource the content creation work to an expert team of online content moderators who can streamline your content then you can save your company's precious time and resources. These people have vast experience to handle digital security practices with ease and guaranteed results.
To sum up this you can easily rely on outsourcing your content creation services as they are professionals who can deliver you the proven search results with limited number of resources.