Introduction to Business Lead Generation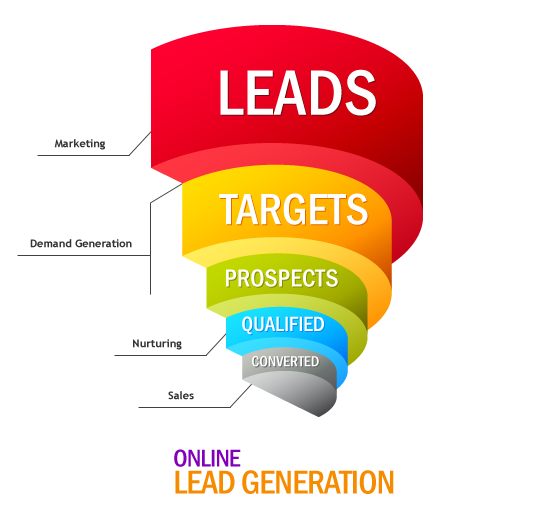 Introduction to Business Lead Generation
The significant aspect of marketing today, specifically Business-to-Business and internet marketing is the process of lead generation. It is often achieved by sending e-mails or through telemarketing methods. Basically, generating leads is building, maintaining, and updating a database of potential customers who have keen interest in your company's product and service. The purpose behind a company's lead generation can be varied – from creating an emailing list, a newsletter list or just as a direct marketing technique to reach customers and businesses easily; usually a significant portion of generating leads is in the hands of advertising and marketing department.
It is generally marketing department's duty to discover new and interesting ways of generating leads so as to beat repetitive patterns and monotony. The foremost technique of acquiring leads is through existing customer referrals, or through responses because of various advertisement modes. Today, with the help of new age media, lead generation is achieved through the process of search engine optimization. In addition, a company's marketing department is forever striving to generate quality leads and targeting specific markets. For example, advertising via social media website has proved a great way to achieve quicker and better results in current times.
Today various agencies have taken lead generation to another level. These agencies specialize in providing the same to different organizations and businesses. What they perform is pretty simple, yet highly effective. The agencies collaborate with different companies and utilize World Wide Web to promote and advertise their products and services. Being potential consumer or business entity, every time the prospects show up on this website via a search engine. They are required to fill up a form that makes note of the customer's personal details along with his preferences, and the agency sends back this information to the organization in question. To help you obtain a broad understanding, here a prospective buyer would be the lead and each time, an enquiry is made about the company's product or service, a new lead is generated. These leads are also known as sales leads by the company and are a major part of their marketing strategy; therefore, generating quality leads is a daily requirement for the successful functioning of the company in the competitive market today.
In marketing terms, this is called lead generation. Further more it involves any advertising or publicity activity that captivates the prospective client's interest in the company's product or service. In addition, the next step involves nurturing the lead that has been generated. This involves coming up with strategies that the company has to handle any potential lead.