Online Reputation Management an Emerging Concept For Start Up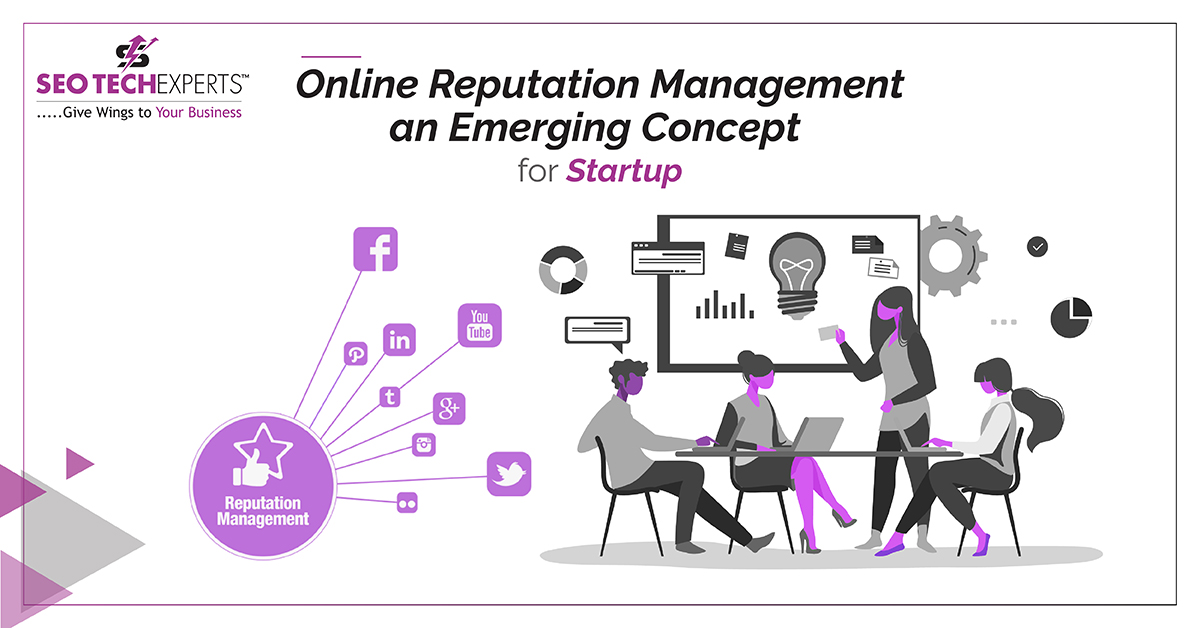 What is Online Reputation Management?
Reputation management is a process in which the professionals work on diverse activities so that potential customers can see your business online and make online marketing easier. Online reputation management not only enhances the brand name among the masses, but it certainly generates more traffic, leads and website referrals to the businessmen. It enables the professional to use the social media platform and promote the brand by using diverse business images, social media posts in context of their product and service. The online reputation management makes professional capable of having a control over what is happening against the same posts. And it is really helpful for a brand to promote positive content that helps you look great online.
Why Online Reputation Management is Important for Business
People are looking you up online & making decisions about you based on what they find
Anyone can say anything about you online without getting in trouble, whether it's true or not
Everything we do is now recorded online forever, which means we need more tools to make sure this doesn't harm us
Having good content online helps you, but most people don't know how to do it
It has observed that potential customers change their decision after seeing a bad review even if they are interested in buying the product, so negative reviews or feedback can really ruin the brand's status over the web. So, it is important to have online reputation monitoring to proactively build the positive reputation and build the reputation in such a way that people do not even bother about the feedback or bad reviews and they trust your brand.
How Brand Yourself Can Help
Through the process of monitoring, improving and protecting your online presence yourself, one can easily turn a startup into an established brand.
How to Get Started with Your Online Reputation Management
Being a startup company, it is difficult for the professionals to look for something online reputation management when the price concern of the professionals is launching the product and start the sales. But, it is really important to start working on the online reputation management simultaneously as it will bring awareness among the masses before the product launches and people wait for the new launch and it will help the brand in their long term. Working hard on your present business and its promotion will definitely guarantee you to get better result. Once you start ORM before the launch of the product or service, then it certainly generate a soft corner for the brand and it encourage the masses to come up with positive reviews and referrals as well. While practicing the ORM, One can appeal to masses before the launch by offering them exclusive discounts, on their first purchase. Such kind of tactics will be quite helpful for the professionals. So, consult to the existing ORM companies and know how you can promote you brand in best possible way.