Rich Media Advertisements
Rich media advertisements are internet ads which you can see on different web pages. These online advertisements are called rich as it contains attractive images and videos and also includes different type of user interaction. Other advertisements have the text and sell the products and services by description but rich media advertisements give other options to users to get involved. This advertisement can float, expand and peel down and you can also able to access your audience's behavior such as their video completions, number of expansions and multiple exits. These ads are designed by using an advanced technology which includes downloaded applet, streaming video, and advertisements that change at the time when the user's mouse passes it.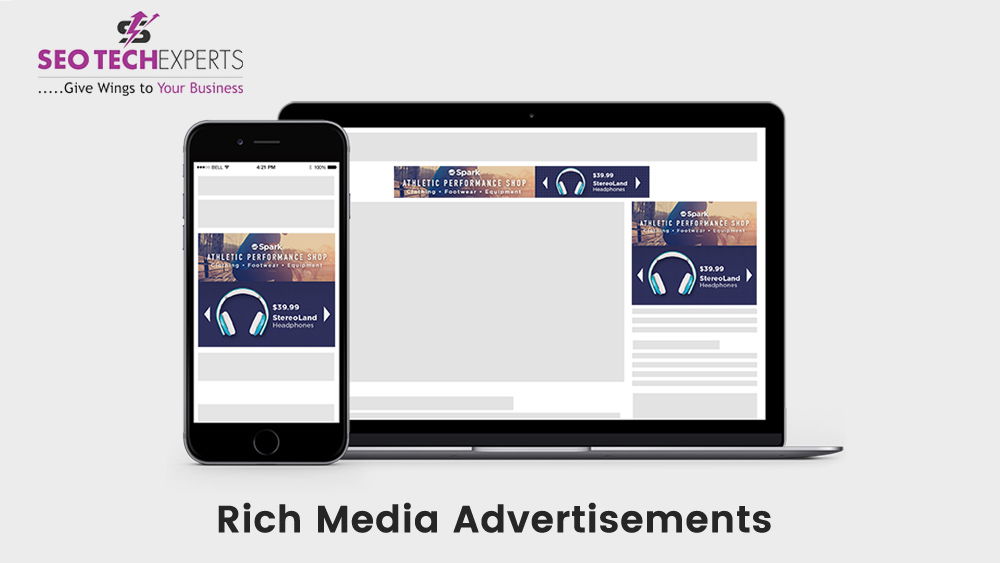 Rich media advertisements include advertisements of Hollywood movie where you can see streaming video from the movies and standard-size banner advertisement where user have to fill their personal information, inquiry form related to ISDN installation, information about company representative. Java applets or components are used to design these ads by an advertiser that will also serve regular GIF images which can be seen by the user who browses non-Java. Rich media advertisements allow users to interact including formats as transitional, different over-the-page units such as tear-backs, floating ads and page take-over.
There are certain rules to design this type of rich media advertisements which includes the creativity to attract a large amount of customers. Rich media advertising is an online advertisement which exceeds 40K and needs multiple SWFs to get function. This ad requires some files which should be loaded politely to ignore the interruption. It contains different images and videos which can be expanded and it also needs a counter or timer tracking. This advertisement has other special features such as send-to-a-friend option, polling, gallery and many more. Users can also find multiple click-throughs to choose various options available. Rich Media ads should be creative and you can also build this ad by using Double Click Studio which you can push to DCM Trafficking.
Some of the companies design complex advertisements to attract elicit class of users for better response. With the use of Flash and HTML5 technology, this advertisement can also include several levels of content in one place including games, videos, tweets and much more. Rich Media advertisements are best to create a brand image and to generate more clicks. This advertisement helps to develop more creative and objective ideas as you can generate an ambitious goal to build brand awareness.