Right Side Ads stopped showing by Google- Recent Google Updates towards SEO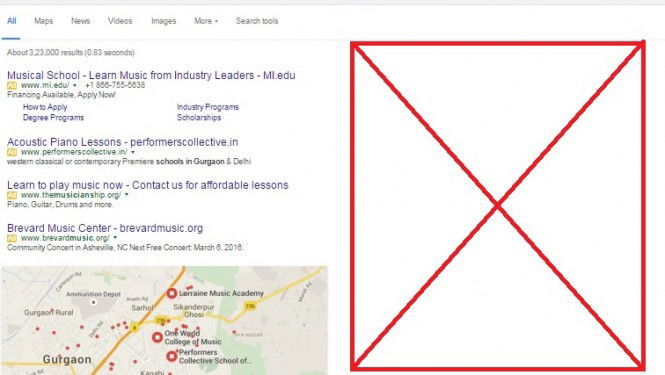 Right Side Ads stopped showing by Google- Recent Google Updates towards SEO
Google keep on changing updates and algorithm after making huge research. Earlier, Google launched an updates for making all the website mobile friendly so that mobile users may benefited through effective searches. In fact, Mobile users were higher compare to desktop users. So Mobile cum SEO Friendly websites were built to attract more leads and customers.
Now Google recently passed an updated 19th February, 2016 friendly according to which, no right side ads will be reflected anymore. Yes, the changes were made towards paid campaigning to make it more effective and mobile user friendly which is treating as the major change towards Paid Searched which will also effect organic searches as well.
Previously, only 3 paid ads were reflected upon the organic searches and two below the searches but now on, Google will show 1 to 4 paid ads upon the organic searches and 1 to 3 paid ads below the real searches. Google says, 4th advertisement will reflect the "Highly Commercial queries".
Google were making research towards implementing 4 paid ads in the beginning of original searches since 2010. Years back, Google removed the right side but again returned to old position within some-days and now , Google finalized its tweak in February, 2016 only by removing the right side searches after constant testing.
How Right Side of Google Search will be used?
PLA Listing: It involves E-Commerce products with images with rich contents, price, merchant name etc.
Knowledge Panel: represents specific information based on your search like address, biography, specification, images, contact information etc.
Why Google removed Right Side Ads?
Till now, no specific reason is find out, yet following might be the reasons towards:-
To Boost Mobile Experience or to make mobile-centric searches. It will bring equality in both devices desktop as well as mobile.
To show more Products listing with the two rows divided into 4 columns.
To attract more paid advertisers towards 4 major commercial terms. Showing 4 Paid ads on the searches will cover almost 50% of the search screen and will attract more clicks on paid campaigns.
Pros and Cons:-
Removing right Side of Paid ads somehow put half of the advertisers in trouble as Maximum 11 Paid ads are now shrunk to Maximum 7 Ads (4 on the upper section and 3 under the below section). The positive approach towards the same is that it has somehow facilitated the mobile view impressive through lead to more consequences. The results thereof are:-
Tough Competition:- As paid Searches are narrowed, this increased the tough competition. Previously, there were fights between 3 ads, now it has extend upto 4.
Expensive Promotion: Advertisers will have to expand their budgets to generate leads which will proof more expensive. To be on the first search, one has to bid with higher amount and will eventually lead to high advertising cost.
SEO Ranking become Crucial: organic results will be effected due to this updates as paid Google Ads and display ads will almost cover the search page.
But one need to accept this change with great calm and will have to perform promotional activities in the same direction. Take this update in a positive way and work accordingly.