Top 4 CRO Tools to Boost Your SEO Efforts
Optimizing your site pages for SEO is a process that has no end. It demands constant efforts to improve and maintain your website rank. Every time you speculate you have done all necessary changes to the website, Google will come up with a new algorithm. With 500-600 search algorithm updates annually by Google, small changes can bring game changing effects to the website ranking.
Once you manage to drive traffic to your website, you might think you are doing good and no extra efforts needed. But, it is a call to implement CRO (Conversion Rate Optimization). Why CRO? There are situations when you need to track the progress of your site. Conversion Rate Optimization tool tackles this need.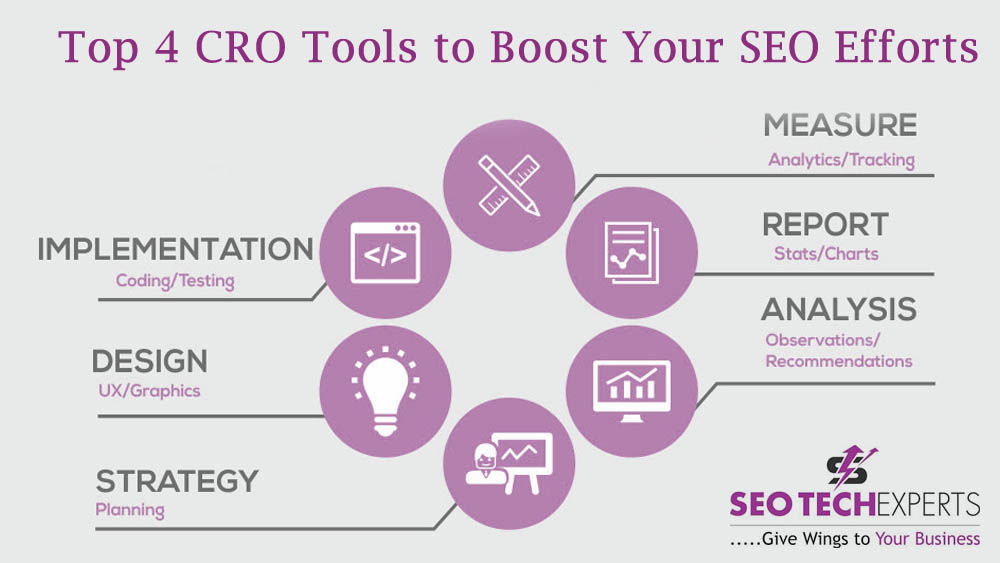 What is CRO?
Conversion Rate Optimization (CRO) is a process in which the website visitors who wants to subscribe to services, fill out forms or any such actions are increased. It lets you know the way your customers interact with your website. It shows the way visitors are navigating the site, activities they perform and site ambiguities that are hindering your customer goals.
Both SEO and CRO are critical to a website and to generate profitable results its good to maintain a balance between both the elements.
SEO strategies aims at generating the webpage traffic/
CRO helps in finding out the progress your website is making by calculating the conversion rate.
Tools to Uplift Your SEO Efforts
Escalate your SEO tactics with these CRO tools to evaluate conversion rate and discover loopholes.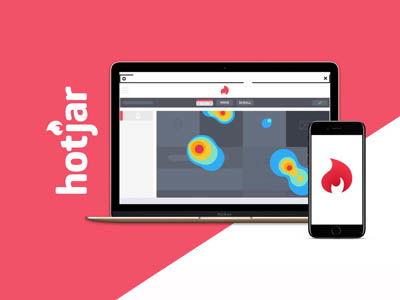 Hotjar. It is one of the leading CRO tool among the marketers. Hotjar is different from all other conventional tools as it does not gather customer data repeatedly rather allows you to control the way you want to capture data. This makes the process fast.
Hotjar & SEO: If your focus area is CRO and growing customers, Hotjar with its smart sampling techniques is the right pick. It combines features like visitor recordings, visual heat-maps, analytics, surveys, polling and tracking of conversion funnel etc.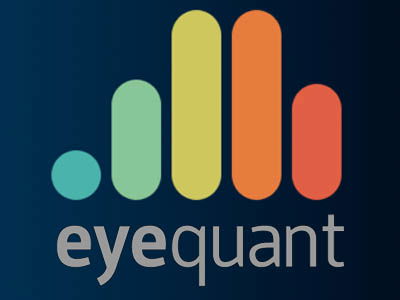 EyeQuant. If you aim at improving the design of your web pages, EyeQuant can help you generate a map depicting the most engaging features of your site, areas of customer interest and hotspots and more. Basically it is a heat-mapping tool that helps to evaluate the design of a web page.
EyeQuant is working to craft online banner ads to facilitate marketers with more useful and attractive display elements.
EyeQuant & SEO: This tool comes with an amazing feature called "Attention Map" which gives you an insight to the landing page. It will show the attractive elements of your landing page and other design references. And, the "perception map" feature will highlight the eye catchy components of the site that a user tends to notice within 3 seconds of their visit. Moreover, it can differentiate the data on the basis of how a new visitor or returning visitor will perceive the site.
Not only this, with the use of EyeQuant, you can take landing page screenshots and upload it to see the feedback. It allows you to check your landing page in the performance environment before you make the page live.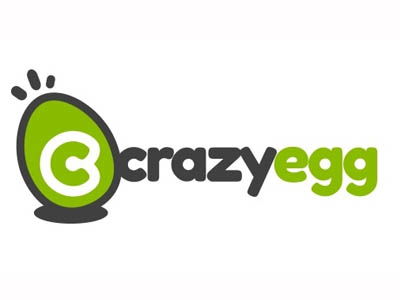 Crazy Egg. This tool is great to track your customers. You can categorize users as logged in and logged out to study their behaviour separately. You can analyze users based on their action history and retain custom JavaScript to segment users.
Crazy Egg & SEO: It allows A/B testing cutting back additional costs on software. It helps analyze user behaviour closely and also you can categorize the clicks based on type of device used, keywords, source of reference etc.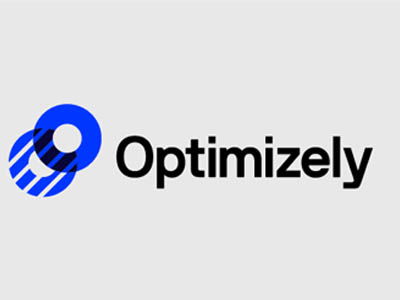 Optimizely. With the use of optimizely you can carry tests and custom experiments without the need of code. Its a well built A/B multipage testing platform. You can have complete access to traffic distributions, audience, custom segments etc with this tool.
Optimizely & SEO: This tool analyzes your web page to check for elements that may perform well to the A/B test. With optimizely, you can simultaneously run and test two separate versions of the same content without being cloaked.
If you managed a significant number of visitors to your website, it's the right time to start optimizing for CRO.