What is Website Analysis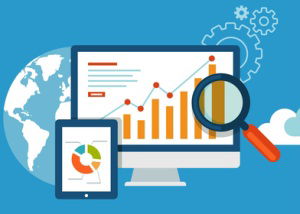 What is Website Analysis – In Search Engine Optimization, Website analysis is a process which comes under On Page Optimization. It is a tool through which the professionals analyses entire website and find out how well it is working or performing on search engine. The professionals need to go through this process to find out the weakness and status of the website which certainly helps the SEO professionals to set the strategy accordingly. It helps the optimizers to primarily focus on the weaker areas of the website that becomes barrier in obtaining the optimum profit and success from the website. The result of website analysis enables the optimizers to work hard on the SEO campaign, keeping in mind the weaken elements of the website.
Information retrieved from website analysis includes:
Traffic on website
Total visits in a day
Percentage of visitors from outside sources
New visitors comes everyday
Ranking of the website
Performance on search engines
Importance of Website Analysis
Keywords: Keywords are the vital element that plays an important role in bringing traffic to the website. Incase, the keywords are not targeting the potential customers on web, it certainly leaves a bad impact on its traffic generation. Through website analysis, professionals can find which keywords are working well for you and which are not. The analysis report brings the actual result of the keywords with which professionals get an idea to replace the keywords with new one or start working for the same with new strategy.
Traffic Volume: Through analysis, the professionals easily find the volume of traffic. The professionals can find from where the traffic is actually coming from and not. This enables the professionals to strengthen the practice and SEO activities to obtain quality traffic from all across the world. Once the keywords start performing well, it certainly boosts the traffic volume. Thus to improve the traffic volume, professionals focuses on their keywords and various other SEO activities.
Web Content: Apart from Keywords and Traffic, the content of the website also matters a lot. This keeps the potential visitors to easily connect with the brand and product. The quality content of the website helps the professionals to maintain the brand identity and beat their competitors with its high page rank and traffic generating from the search engine. The quality and appealing web content enables the brand to have huge profit from SEO and empowers the brand to have strong presence on web.