Points That Prove Why Should A Brand Have A Facebook Presence?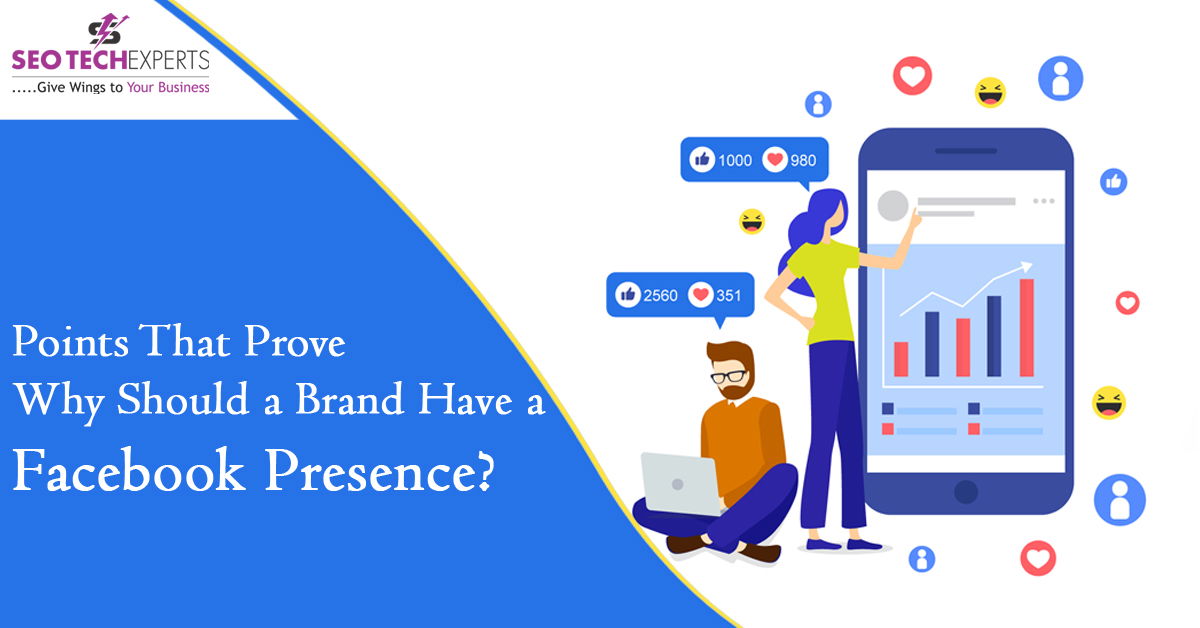 Ever since the start of the social media era, Facebook holds the uno numero position for its popularity. Currently, it boasts of more than 2 billion users per day. as billions of the people are using Facebook, it has turned into a place where big and small businesses can reach out to their target customers and bring in more profit more less expense. Low cost, better reachability, and easy usage can be the factors why should a brand have a Facebook presence?
Some of the benefits of choosing to market your brand on Facebook are:
Larger audience:


One of the biggest reasons why Facebook is a big opportunity to market is because of its large user base. You can reach new people everyday form all across the globe. this allows one to enhance the sphere of marketing and approach people from all parts of the globe, who can be potentially turned into a customer.

Longer customer relation:


Having a Facebook page means, one can talk and interact with the customers and operational customers regularly. As Facebook is a place where one can share posts, tag and pin the posts it becomes quite easy to grab the attention of the audience. on Facebook, the post range from text to picture and also videos if necessary. This allows one to diversify the content which in turn is effective in building better relationships with the audience.

Better communication:


On Facebook, people can ask questions, comment and even chat with a business page if need be. Also, the business page owner can provide various details of the business on the Facebook page. This can be quite effective in reaching out to people in the right way. if customers have any questions or query they can ask easily and also can visit the page to learn about the brand in detail.

Insights and analytics:


Facebook provides business pages with strong and robust page insights and analytics. This will help the business to understand who is visiting the page, what they are interested in and if they are potential customers. Also insights help in understanding the demands and interests of the customers along with the demographics. This can help in keeping check of ones marketing techniques and also create better campaigns. Therefore this can be one of the reasons why should a brand have a Facebook presence?

Spend less:


Lastly, one of the major reasons why Facebook Marketing is so popular these days is the low cost of campaigning. One can post free ads or even while choosing paid ads one can get the offers in a substantially low budget. This makes Facebook marketing as one of the cost-effective marketing tools which the small business can easily take benefit from.