Why SMO is Important for Business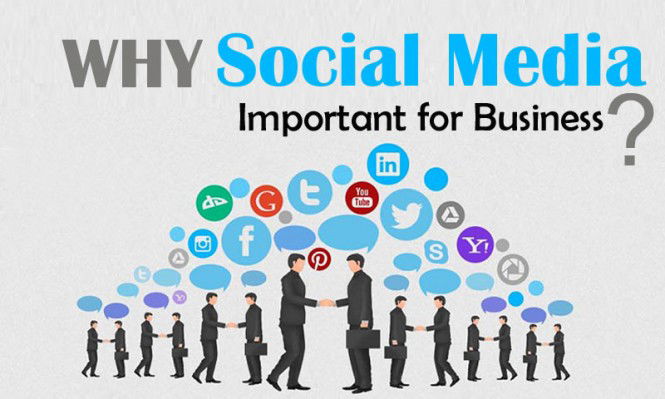 Why SMO is Important for Business
Often people get confuse in between SMO or SEO. Well, it is not strange as both these methods of promotions is almost same, the only difference is there platforms. In Social Media Optimisation, the professionals use diverse strategies to promote the Social Media Platforms whereas in SEO the professionals use different strategies to promote the website over the search engine and bring ranking accordingly. SMO enables the brand to have a great network of business over social media platforms; it not only promotes the business and boost visibility, but also enables the brand to generate the leads from the same platforms.
Now, when the concept of both SEO and SMO is has clear to the readers then it is important to understand why Social Media Optimisation is important for business.
Ensures a Strong Presence on the Web
By SMO, the professionals can guarantee to have a solid web presence as well as strong visibility over the social media platforms. It sets up the web specialist of the brand. It enables the brand to acquaint individuals with the business as well as their motive. It enhances the brand name, visibility, clientele and reputation across all the social media platforms where the brand has promoted the business.
Expands the Reach
Social Media Optimization practices expand the reach and bring enhancement in the online networking. The reach enables the brand to get connects with a number of people at the same time. The online availability and reach also enable the potential customers to easily access the company through the details that are available online. In short, the reach eventually brings great opportunity to the professionals to contact the businessmen anywhere and anytime.
Drive More Traffic
Social Media Optimization also helps the professionals to drive more traffic to the website as the social media presence will redirect the customers to the official website of the company. In short, the online networking channels enable the company to achieve potential clients around the world.
Lead Generation
When people start visiting the website from social media platforms then it seems that the client is interested in availing the service from the company and therefore he/she is visiting the website. Hence, it generates the lead for the company.
Improves Search Engine Ranking
The visibility over internet due to social media optimization improves the ranking of the website or company over the search engine and it eventually enhances the reputation as well as leads to the company. The visibility no doubt connects a number of potential customers and when the ranking over internet is superb then it is just like cherry on the cake. So, professionals must do good optimization of Social Media contents.
Professionals who are looking for the best result over internet, must pay attention on the SMO as it certainly bring a great benefit to their customers. Other than SEO, SMO plays a major role in improving the ranking and leads of the company, so better start practicing good SMO.