WHY DO I NEED GOOGLE MY BUSINESS
63% of customers click through to this listing before they see your website.
Your Google My Business listing is the most important directory your business can have online. It gives potential customers identity and location of your business on line both from a desktop and mobile device.

Google My Business local listings today are showing to be the new door for your potential customers to find and connect to your business. Your Knowledge box now dominates the first page of search results both on desktops and on Mobile devices.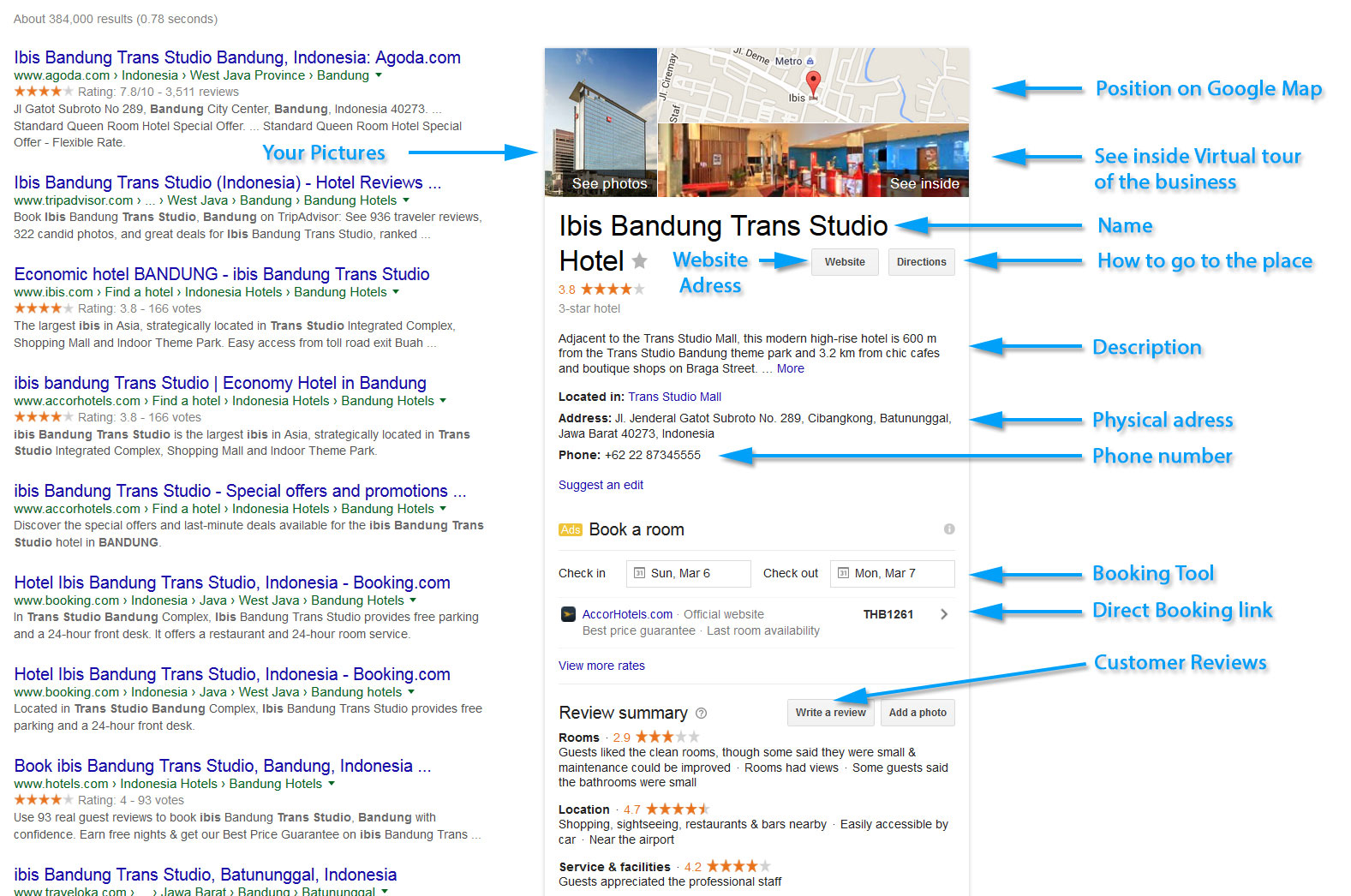 A fully optimized listing alongside a virtual tour can increase the visibility of your listing by up to 48%,
unlocking the full potential of your tour in search.
HOW TO OPTIMIZE MY BUSINESS LISTING
The answer is that you Google+ Local page (Google My Business page) needs to be optimized. You can boost your listing by help Google better understand your business and match you to relevant search results.

There are over 300 ranking factors that can be grouped into 4 categories:


Quality of the information and fully complete knowledge box: first of all, google needs to trust your business or brand. Verifying your Google My Business listing increases its authority, by providing complete and detailed business information, picture, good location, and add the "see inside option"
Activity and social signal: Captivating content on your Google+ listing with regular posts, images, virtual tour and reviews.
Organic SEO: Using the good keywords on your business listing description, also make on-site SEO with accurate meta tags will help google building trust between your website and your google listing. Every Google+ page gives you the opportunity to add links that are important to your business in the 'Links' section under the About menu. Along with your website, include your blog, social profiles, and any page you want to drive traffic to and from.
Location: If you don't specify a location or your marker is incorrectly positioned, is less likely Google will find your business when users are searching in your area.
HOW WE CAN HELP YOU !
Creation of a Google My Business page , if one does not already exist.
Verification of your page.
Link your GMB info to the correct website address.
Editing all essential Contact Information: business name, address, telephone, website address.
Editing map pin locations and opening hours to be correct.
Build rich introduction Info using good keywords to improve organic local SEO.
Ensuring your business categories are accurate.
Remove/Merge Duplicate Listings.
Resolution of issues regarding password and user id lost.
Create Links to Website and others social media.