Top 8 Digital Marketing Strategies For Healthcare Industry In 2020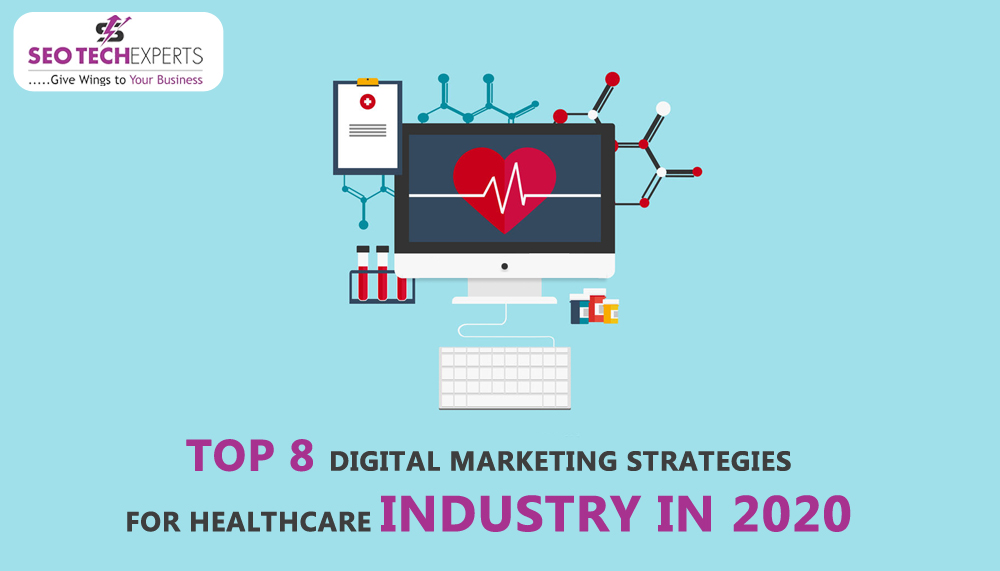 The healthcare industry is one of the biggest parts of every country's economy. It provides medical facilities, manufacture equipment, and drugs. The industry is also pursuing its path of modern technological developments. Its primary aim is to expand its treatment options, introduce better and efficient facilities, and provide improved treatments.
1. An alluring website for the business
It is correctly said that the first impression is the last impression. Every business owner needs an easy to navigate and attractive website. If the visitors face trouble with accessing it or finding the accurate content, then they will resort to other websites. Thus, content, accessibility, layout, and navigation play a crucial role in maintaining a successful website. Moreover, the website is also responsible for creating an impact on consumers who will further decide if they want their services or not.

2. Make use of Local SEO
Usually, there are two different types of SEOs- local and general. The local Search Engine Optimization is convenient for hospitals and clinics to deliver their services within a particular region. This type of SEO includes using keywords related to a specific region, geographical term, and medical issue, etc. Moreover, their blogs and website content should be following local SEO.
3. Informative blog for Readers
Websites and blogs work with each other. They have an abundance of benefits such as:
People can use it to answer some of the most searched questions on the internet.
They can also write blogs about effective and beneficial home remedies for acute diseases such as common cold and flu.
Blogs can be used for comforting patients by informing them about other patients who have successfully recovered from the same diseases. In-depth patients journeys can be included in the blogs to boost and target traffic.
4. Informative Emails
What can be better for patients to find resourceful content in their inbox even before searching for it? Companies who send an informative and resourceful email newsletter every month are one step ahead of the others. This also helps people to update themselves with new medical care features and equipment taking place in the market.
However, the most important thing to remember is sending a variety of information through newsletters. These emails also educate people with fresh content required for attracting readers. Business owners should also preplan a schedule of newsletters for the entire month.

5. Pay Per Click Advertising
Pay Per Click Advertising or PPC is used by some of the well-established platforms such as Facebook. SEO is not always a swift process, especially for businesses at the beginner's stage. It can consume a significant amount of time before showing effective results. Although PPC requires considerable budgetary investment for advertising, it is worth it. The most common and popular platform of PPC is Google ads that are displayed on the top and below of the search pages. People can use it for displaying short videos, pictures, and much more.
Moreover, display advertising can also be used for advertising. It requires the website owners to allot a significant budget value for each ad campaign and use keywords to attract traffic. Another great thing about digital marketing is that people can track the performance of their campaigns and make significant changes.
6. Attract traffic with visual content
There are different types of visitors on the internet. While some of them like to read lengthy blogs, visual content might fascinate the other ones. The majority of them incline more towards visual content such as interviews or other educational videos. Health care specialists can talk about their area of expertise and generate awareness among people. They can teach people how to diagnose certain medical issues, the procedure for home treatments, things to take special care of, and much more.
According to the recent study, youngsters between the age of 18-24 use the internet to research their medical issues. It becomes easier to educate them with informative visual content on the websites.

7. Mobile Phone Applications
It is an undeniable fact that people spend a major part of their everyday life on smartphones and gizmos. They download and install a variety of different mobile phone applications. These apps can be used for learning how to cook or diagnosing diseases at home. Hence, the healthcare industry can invest in developing a tool or an app to reach out to more audiences. Most importantly, the apps should have a user-friendly interface so that anyone can use them.

8. Social Media Marketing
Owing to the increasing popularity of digital marketing, people have also inclined towards Social Media Marketing. It enables people to acknowledge regular and latest updates from various industries. Influencers create a huge impact on their follower's life. They can test the healthcare services themselves and spread the word to others. Most importantly, they can provide the necessary on different social media platforms. Moreover, they can also recommend the best doctors and hospitals located in a specific region. Many people link the popularity of social media marketing to that of digital marketing.
How Digital Marketing is overshadowing Traditional Marketing?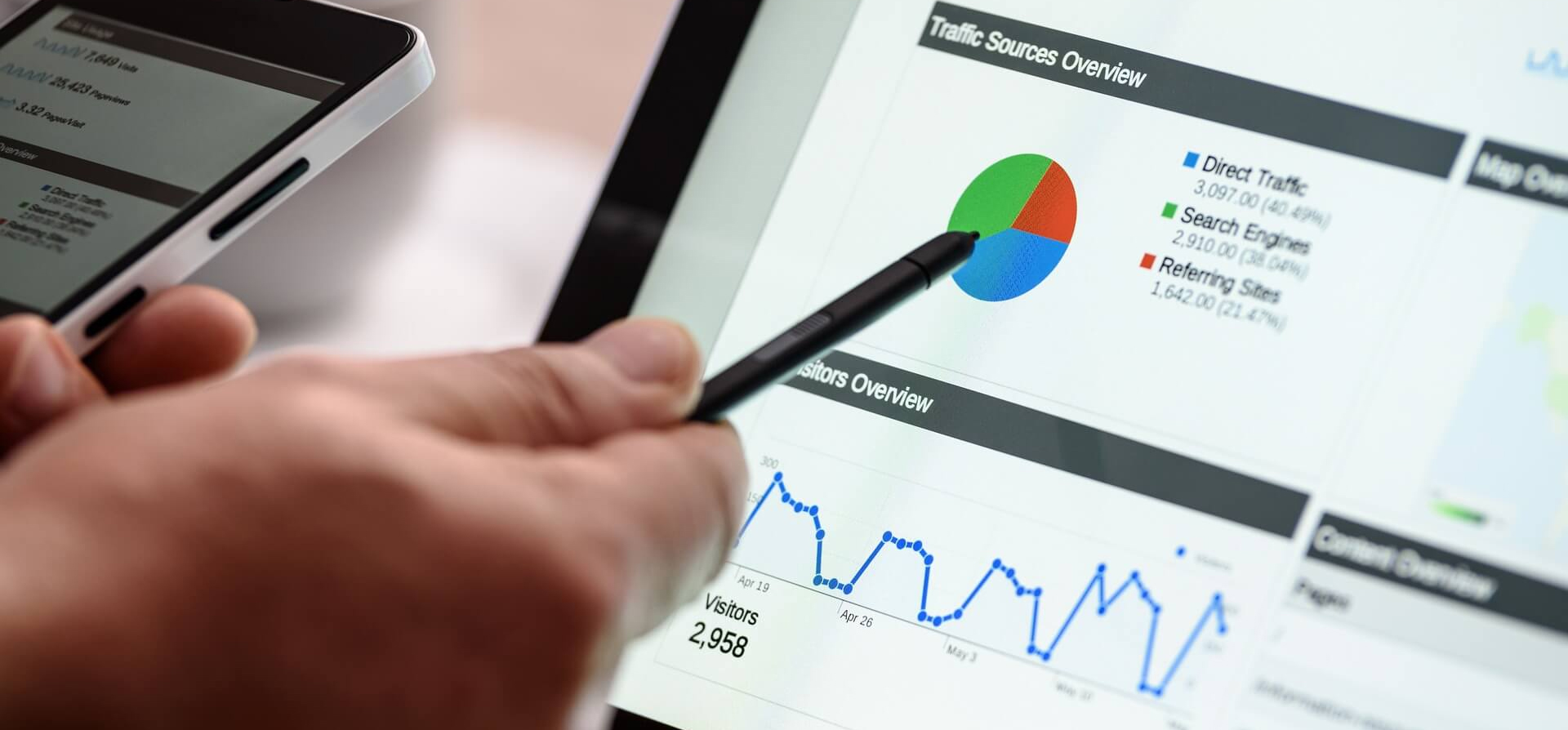 It is no doubt that nearly every type of industry uses digital marketing as the primary source of advertising. A significant impact can be clearly observed in the healthcare industry. For instance, various sectors such as medical, diagnostics, biotech are earning a substantial profit through mobile apps and social media marketing. A major part of the industry owners uses digital ads over traditional methods of marketing.
If carefully observed, today's healthcare facilities are a lot better than before. Patients receive cost-efficient treatments and live a longer and healthier life. Digital Marketing help such patients to discover more about any physician's ratings and reviews. They can do in-depth research on the internet and educate themselves through the health care industry's blogs, websites, and newsletters.
Conclusion
Digital marketing is infusing slowly and steadily in every industry. It is one of the most prominent sources of online marketing. Moreover, it has proved more efficient and effective as compared to the traditional marketing strategy. It is being used in the food industry, the travel industry, and most importantly, the healthcare industry.