A Guide to Google My Business: How to Rank Higher on Google Maps?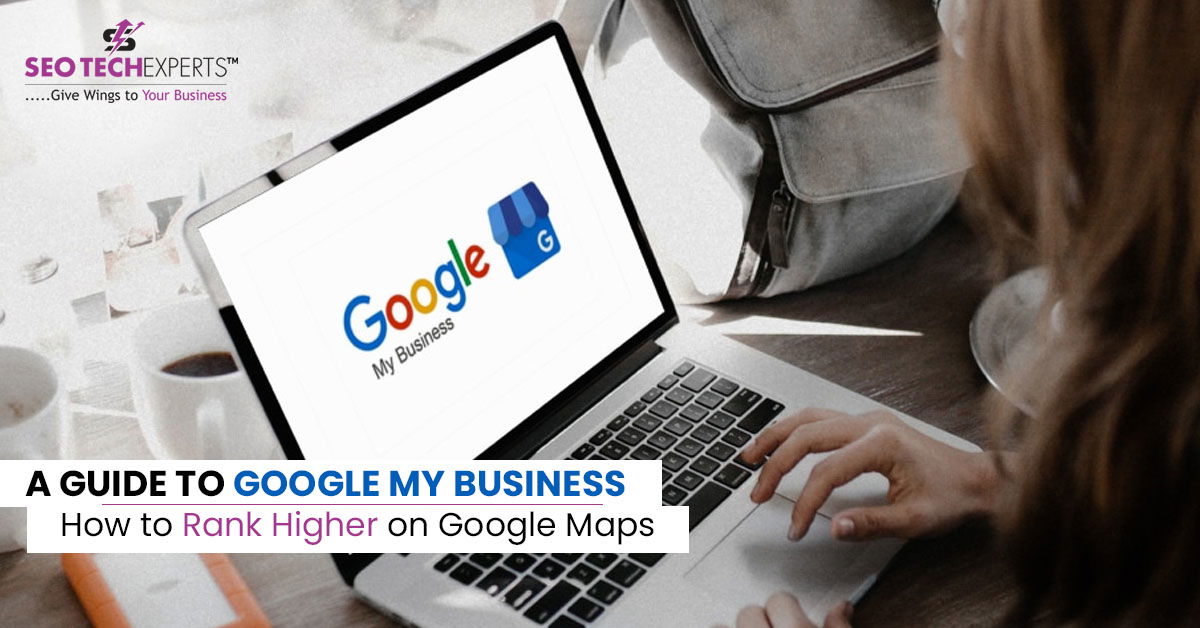 The prominence of a business on local Google searches boosts its visibility to potential and current customers. Creating a Google Maps listing is one of the most effective ways to do so. According to Google's 2019 Research Review, 83% of US shoppers who visited a physical business within a week stated they used online search before traveling to the actual location.
"Mobile searches for 'store open near me' have increased by more than 250 percent in the last two years," according to March 2019, and "where to buy" + 'near me' mobile queries have increased by more than 200 percent."
Customers looking for local businesses are also more likely to make a purchase, according to data. According to SEO Expert, 46 percent of all Google searches are for a local business, and more than half of shoppers who utilize searches that include the phrase "near me" visit a physical store. A Google Maps listing not only assists customers in finding your business but also helps it stand out from the crowd. Using Google Maps to make your business more visible can help with accessibility and awareness.
There are two main ways to search locally.
A local search can be done immediately on Google Maps, either through the Google Maps app or through their browser.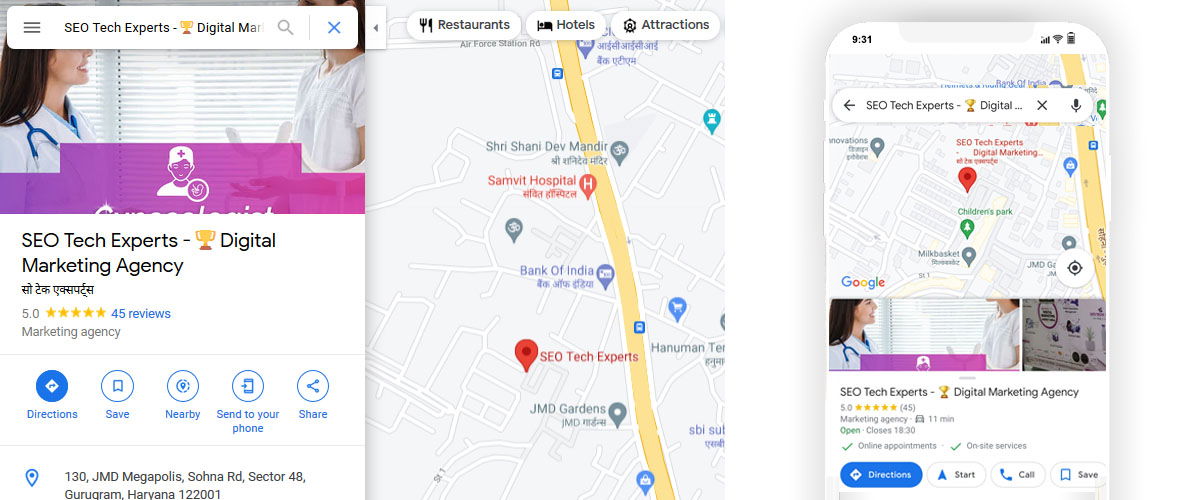 This search will show around 20 sites on the map and in the Lefthand sidebar. Although many contain a link to the business's website, these are not always websites. Instead, these are Google My Business listings, which are extremely important for map rankings. There will be more on this later.
When most marketers think about Google Maps ranking, they think about the local pack (sometimes known as the "snack pack").
This is a rich snippet that Google introduced several years ago to assist users in finding local companies that match their search queries. Three neighbourhood companies are always displayed on the map pack.
What Types of Searches Show the Local Pack?
You've probably seen and engaged with a local pack on Google, whether you knew what they were called or not.
Almost every time Google detects local intent, a local pack will appear on the search results page. In other words, if Google believes a searcher is looking for a local result, the local group will appear.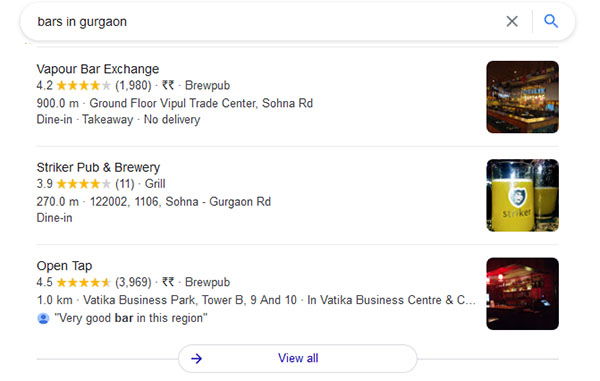 Searches for a specific location
There are numerous aspects to consider, and some are more crucial than others, depending on your sector. However, based on yearly research by our friends at Moz, here's a shortlist of the top 5 factors:
What influences your Google Maps ranking?
Create a Google My Business account
Backlinks
Reviews
Relevance of the content on the page
NAPs and citations (instances of business name-address-phone number across the web)
What is Google My Business, and how does it work?
Google My Business is a free profile that allows businesses to appear on Google maps and communicate with customers.
You've probably seen and used a Google My Business listing, whether you recognize it by name or not. Google My Business profiles are the lifeblood of local search and significantly impact whether or not you rank high for local searches.
The following information may be included in your Google My Business profile:
Business name
Business category
Phone number and location
Website link
Reviews
Business photos
Popular times to visit.
When a user clicks on a result in the local pack (rather than "Website"), they are directed to the company's Google My Business page.
When a user types in a brand name, the Google My Business listing for that company will most likely appear on the right-hand side of the search results page.
How to Begin a Google My Business Claim (or create) Your Personal Information
Look up your company's name on the internet. Is your company listed on the right-hand panel? If that's the case, check for a question that asks, "Do you own this business?" If you don't see it, it's because it's been claimed by someone else — possibly a co-worker or an old web provider. Check to see if it's already been claimed.
If you can't find the owner, you can regain your business by submitting a Google ownership request. The current owner will be notified by email and will have 14 days to react. Otherwise, you'll have a chance to claim it as your own.
And if you don't have one, you can make one right here. Alternatively, you may hire us to develop one for you; we construct Google My Business profiles for all of our SEO clients.
Complete Your Personal Information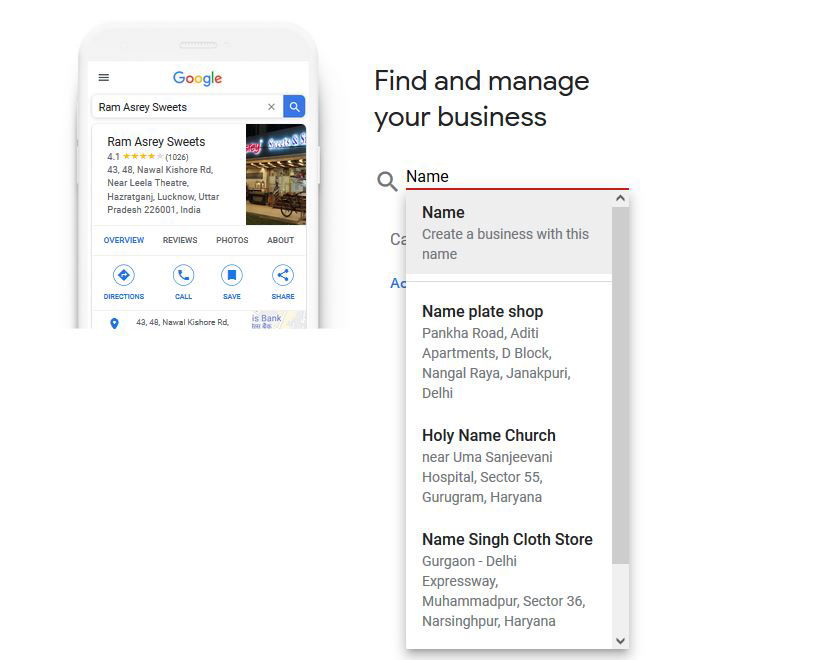 What elements of Google My Business should you fill out?
Name
Primary and secondary business categories
Phone number
Hours
Address
Photos (front of your building, inside your office, and your team at minimum)
A brief description of yourself (a fantastic opportunity to sell yourself)
Any relevant qualifications (these will depend on your business category)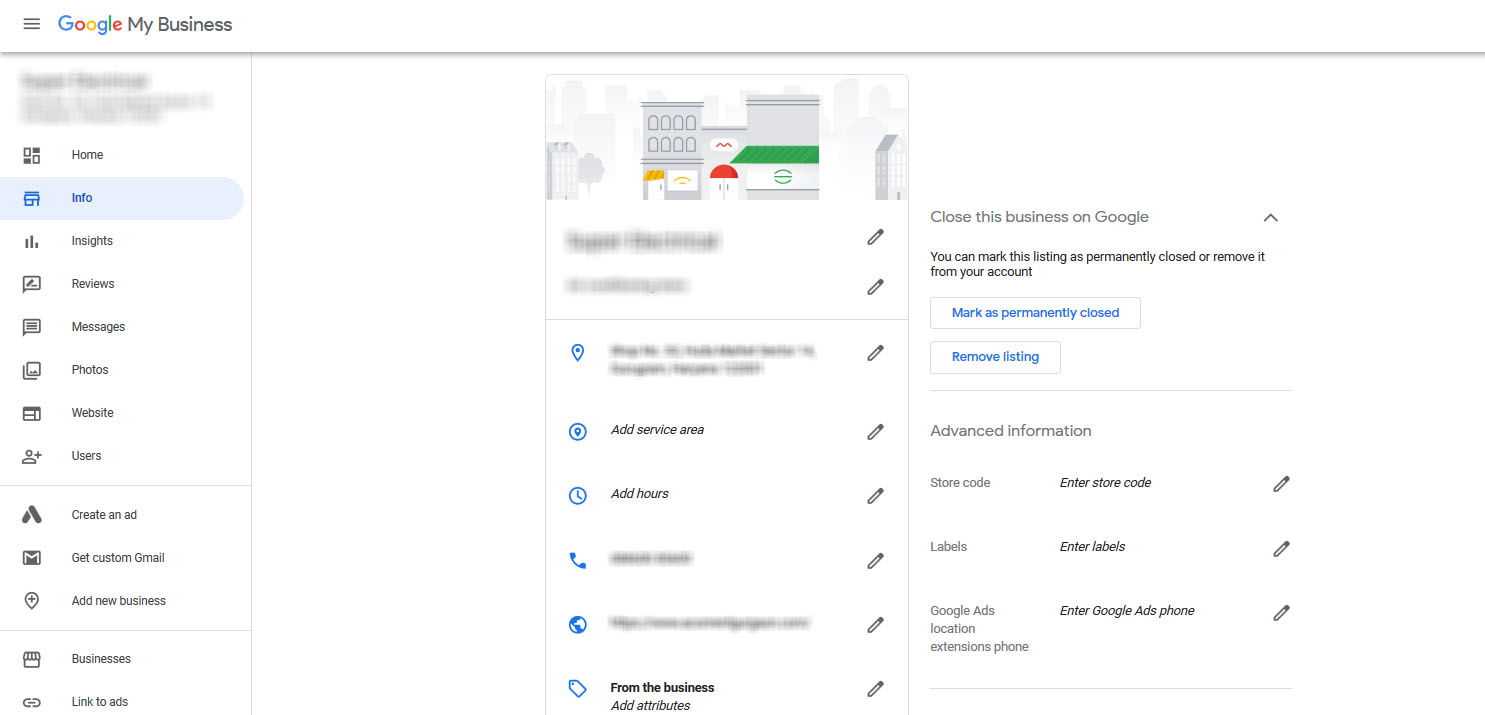 Maintain as much consistency as possible between your information and what is displayed on your website. For example, use Smith St. instead of Smith St. if your website's address is Smith St. (Google rewards consistency). Google will most likely normalize and sort it out, but don't make Google bots work until it's necessary!
7 Steps to Improve Your Google Maps Ranking
1 - Select the Most Beneficial Primary Category
Your Google My Business category is probably an afterthought, but choosing the wrong one might be costly. You can create both primary and secondary categories in Google, but the primary category has more weight.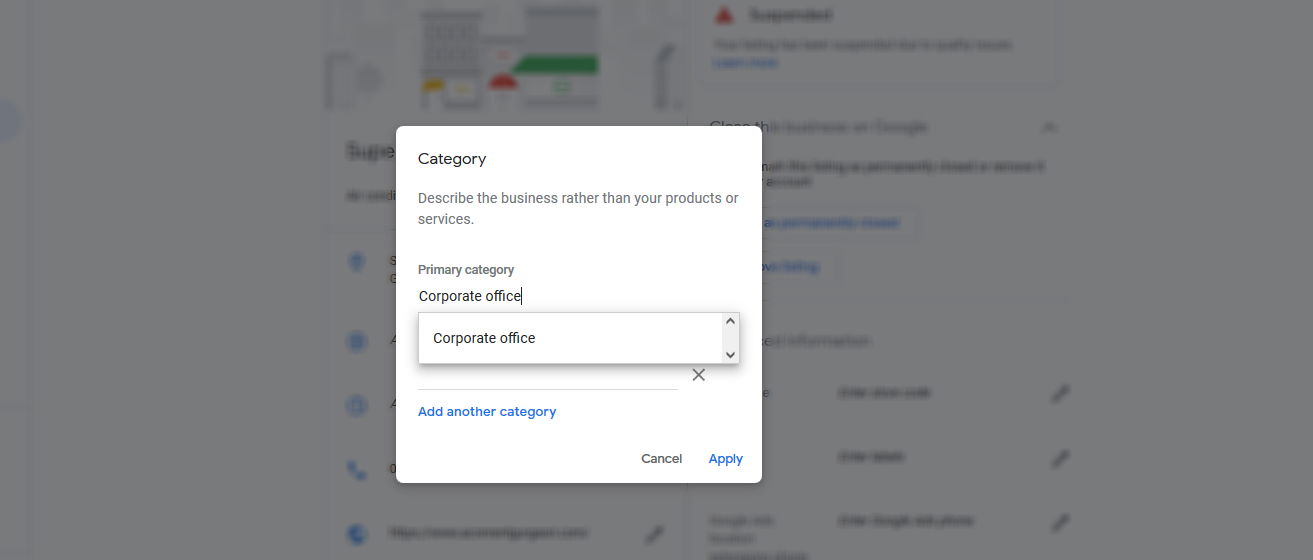 For years, a recent roofing client came to us with the significant category of "Corporate Office." This severely harmed their ability to rank locally for anything roofing-related. However, in Google Maps, a simple category switch increased their discoverability.
This is a relatively straightforward decision for most firms. A personal injury lawyer who works alone in a single location, for example, has an easy decision to make. A law company with several attorneys practicing in a range of fields, on the other hand, has a considerably more difficult one. If your company falls under numerous categories, consider the following suggestions:
Think about the service for which you're best known.
Think about the service that needs the newest clients.
Take seasonality into account (optimize heater repair in the winter and air conditioning repair in the summer).
Create distinct listings for each practitioner if you have more than one (each attorney has their GMB with their specific group)
2 - Include a plethora of high-resolution images.
Google My Business allows you to showcase your company to customers visually, and everyone appreciates outstanding photography. 60 percent of consumers reported that good images in local search results drew their attention.
3 - At a bare minimum, we propose the following images:

Your company's logo
Your building's exterior (help people know what to look for)
Your space's interior
Your staff
Your staff's interaction with customers
4 - Obtain a High-Quality Google Review
In 2020, reviews will be critical for small enterprises. Consumers check online reviews more than ever before, and they play a key part in local SEO. Consumers check evaluations of local businesses 86% of the time, and 57% say they will only utilize a company with four or more ratings.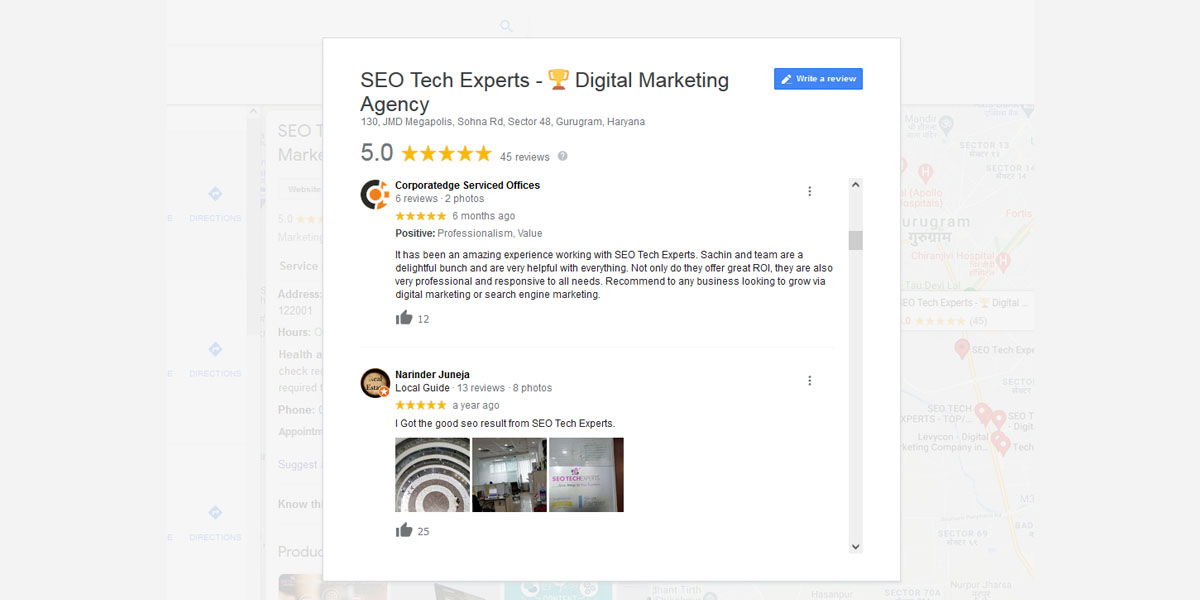 You might be wondering how to earn more reviews. First, consider your customer journey and include a review request.
Reviews send a variety of indications to Google in addition to assisting customers in making purchasing decisions. A company with 50 favourable reviews will appear more credible than one with only 20. Even if you produce superior work, Google isn't interested in watching you do it.
What do you think a decent number is? Take a look at your competitors by searching for your industry + location. You don't have to spend twice as much as your competitors, but being in the same ballpark is a good idea.
What exactly is a quality review? A review that includes details about the services you provided. If your reviewer consists of a relevant keyword, you'll get bonus points from Google.
Google frequently extracts remarks and phrases from Google reviews to provide context to users and to help you rank for various inquiries.
5 - Respond to Customer Reviews
89 percent of customers said they read a company's response to a negative review.

Before making a purchase, consumers frequently turn to Google to research a company. Use your Google reviews to engage with your customers and demonstrate your humanity.
You don't have to answer all of your favourable reviews, but you should personally reply to the vast majority of them. Furthermore, you should always respond to any unfavourable feedback. Contrary to popular opinion, negative thoughts provide you with an excellent opportunity to recover gracefully in front of all eyes.
6 - Create Blog Posts
In GMB, posts are a relatively new feature.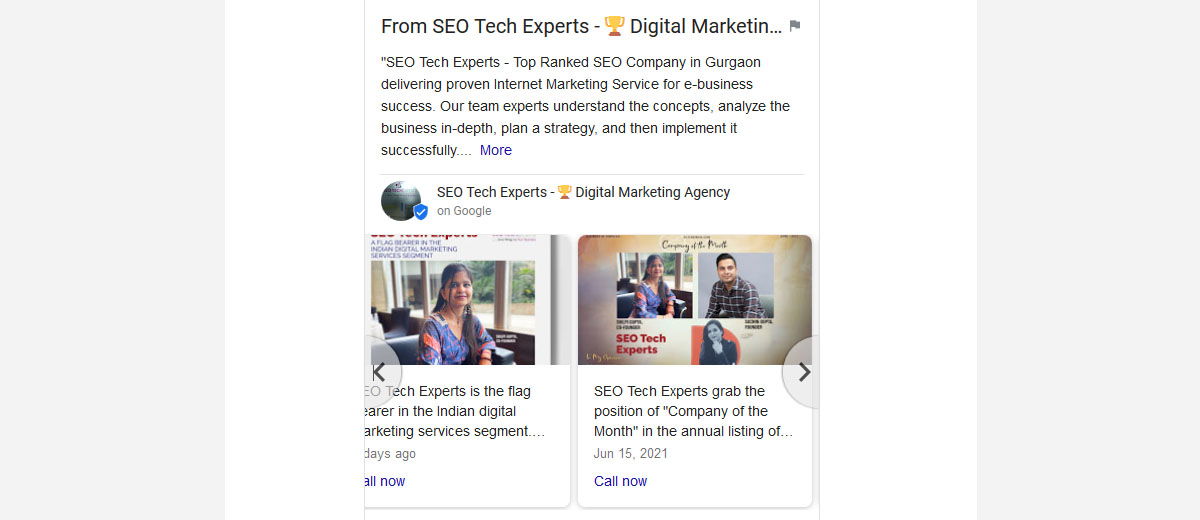 They're a simple method to inform your audience about recent news, offers, discounts, items, or even a recently published blog. Include a photo as well as a link to more information. You should create a post whenever you publish fresh material, add a new offer/deal, or launch a new product.
There aren't any convincing studies, but many local marketers believe that posting relevant posts with keywords you want to rank for frequently can help you rank locally.
7 - Promote your upcoming Events
GMB allows you to promote your events in the same way that posts do.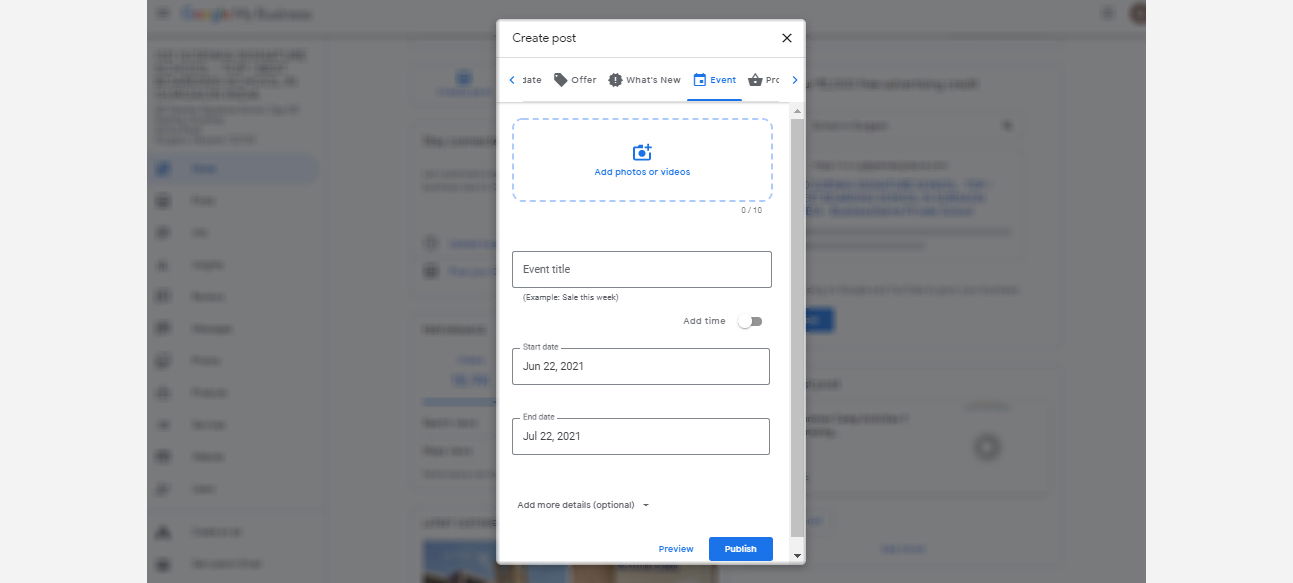 This is a fantastic approach to get the word out and improve the number of people who attend your event. Use GMB to increase event visibility in addition to putting them on your website and social media channels.
Regular events provide good signals to Google that you're involved in the community and a real boots-on-the-ground local business, in addition to increasing visibility.
Answer the following questions:
Anyone can ask a question about your business on Google My Business. Google also allows the public to respond to these questions.
You should keep an eye out for new questions and respond to them as soon as possible. You don't want to take the chance of someone else answering the question incorrectly.
The activity is, once again, a favourable ranking indication.
Use Google Maps to your advantage.
Local businesses have a variety of marketing alternatives. Thousands of dollars could be spent on billboards, local television advertising, magazine ads, and so on. Setting up a Google My Business profile and updating it once a month might be the cheapest (hey, it's free) and easiest way to move the needle out of all the marketing approaches.