How to Protect Website from Malware Virus Attacks and Hackers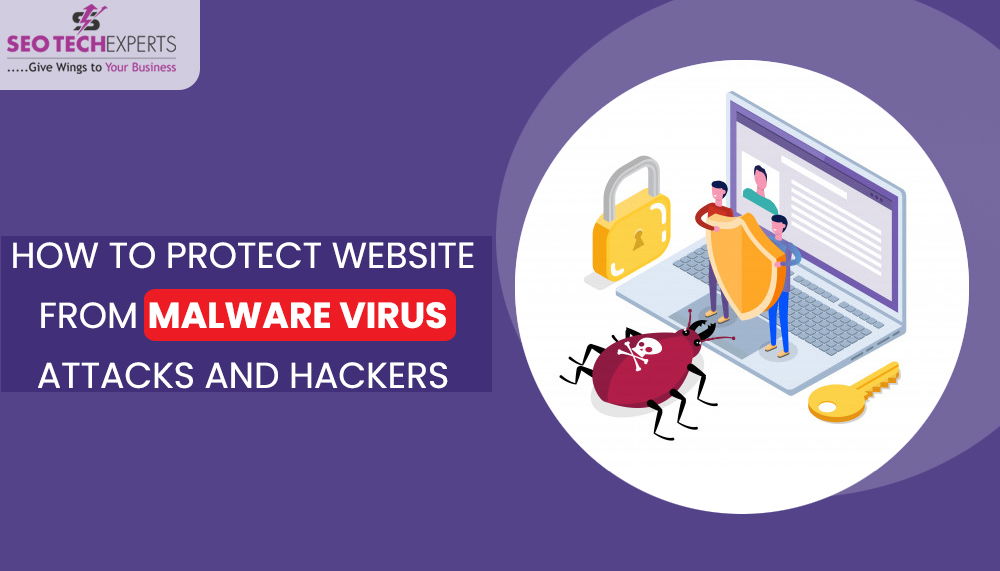 In earlier times having a website is something very expensive and a symbol of business, but nowadays it is neither very expensive nor even a status symbol. These days it is really simple to have a website and run the business through it. But most of the businessmen in the present era are worried about malware virus attacks. The rate of hacking websites has grown than in earlier times. Now, to protect the online business from hackers, it is essential to follow some of the specific guidelines that are not only effective but offers peace of mind to businessmen.
Some of the best guidelines that every businessman must follow to protect the website from hackers are as follows:
Install Security Plugins: If your website has a content management system (CMS), then you can certainly enhance your website with security by installing numerous plugins. Those plugins will help the website from hacking attempts. There are several free security plugins available in the main CMS, all you need to install them. Some of the security plugins for WordPress are iThemes Security, Bulletproof Security, Sucuri, Wordfence, fail2Ban. Some plugins are meant for Magento users including Amasty, Watchlog Pro, and MageFence. Joomla users can use some great security extensions such as JHackGuard, jomDefender, RSFirewall, and Antivirus Website Protection.
Use HTTPS: Businessmen must have noticed the green lock symbol while accessing some of the websites. That green lock provides security to the website and it becomes safe to provide monetary information on that particular webpage. The SSL certificate is important as it enables the website to become secure and one can easily share information related to contact details, personal data, and credit card details. The mode between website and server becomes strong and secure that enables the users to provide confidential details as well.

Update Website and Software: To be protected from numerous malware virus attacks and hackers, it is essential to get your website software and WordPress updated as per the latest technology. Working on the older versions of a website and software might increase the risk of being hacked or attacked by viruses. So, professionals need to update the latest software and WordPress versions, no matter how well the website is performing.
Automatic Backups: There are several automatic backups available and professionals must need to invest in them. After all the business must have an automatic backup to protect the latest data every day and it will be beneficial in case of any kind of attack. Though there will be very less chances of hacking once you install the security plugins and protections, if in case the website gets attacked somehow, the automatic backups will help the professionals to come back online very quickly with their secured data.
Advance Steps to Secure Website from Hackers
Take Precautions While Uploading Files: There are times when viruses enter the system through hidden file extensions and later they attack the data one by one. Therefore it is important to take precautions while accepting or uploading any file. Some of the important precautionary steps to secure a website from hackers are Scan files for malware, Use file type verification, Set a maximum file size, Create a whitelist of allowed file extensions, rename files upon upload, and
Keep the upload folder outside of the webroot.
Best use of CSP: Content security policy is a handy tool that can help professionals to protect their site from cross-site scripting (XSS). As hackers find a way to get into the website from JavaScript code to the internal pages of the website therefore it is essential to protect your site from XSS.
Use Parameterized Queries: Among the number of ways, SQL injections are the most common way to attack a website. It plays a major role only when the URL parameter is easy to crack or open which can easily supply internal information to outside users. If the URL parameter is accessible in that case anyone can enter and easily steal the database details. Thus it is advised to have the best use of parameterized queries which leaves no room for hackers to enter through SQL injections.
Lock Directory And File Permissions: As the website requires the number of files and folders to be stored over the hosting account therefore the chances of attacks get higher. Moreover, the scripts and data needed to work over the website therefore no one can restrict uploading the files and folders over the hosting account. Thus, it is important to lock the file permissions and dictionary that will help you to protect the website from numerous malware attacks.
Keep Error Messages Short: Error messages that generally appear over the website requires to be short because hackers keep an eye on such minor flaws of the website and once they get to know about it, it becomes easier for them to attack. Now, when your messages will be short, only you can identify what's the exact issue is and your professional team can easily look into the error and get it rectified perfectly. In short words, no need to let hackers know about the loopholes of the website, else they will get the chance to attack there only.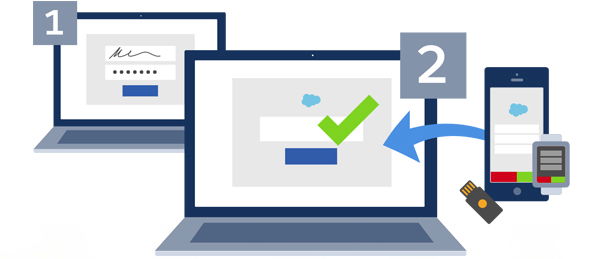 Execute 2 Factor Authentication: 2-factor authentication is one of the latest tips that are being used by professionals. Users can use this method to verify the user in instantaneous by using a password that is generated at the time of login. The user will get its notification over the registered email address. Afterward, the professionals get an OTP (one-time-password). This would be sent to your mobile number or alternate email once the user approves or accept this OTP, the authentication will be done and professionals can perfectly login. Incase hackers trying hacking the website, they get failed due to this 2-factor authentication. So, experts must use it to protect it from any kind of malware attack.
Limit Login Attempts: While trying to hack a website, the hackers try several times to enter different usernames and password combinations to login. Thus, it is advised to limit the login attempts this could easily help you to protect the website from any kind of an attack.
With all these above-mentioned steps, professionals can perfectly protect their websites from malware virus attacks, in case these guidelines are not the right fit according to you then you can even consult some of the antivirus protection experts and they will guide you to the best of the solution for your website. And they will even install it on your website and keep track that how it is working perfectly or not.