How To Reach Your Health Care Target Audience With Digital Marketing?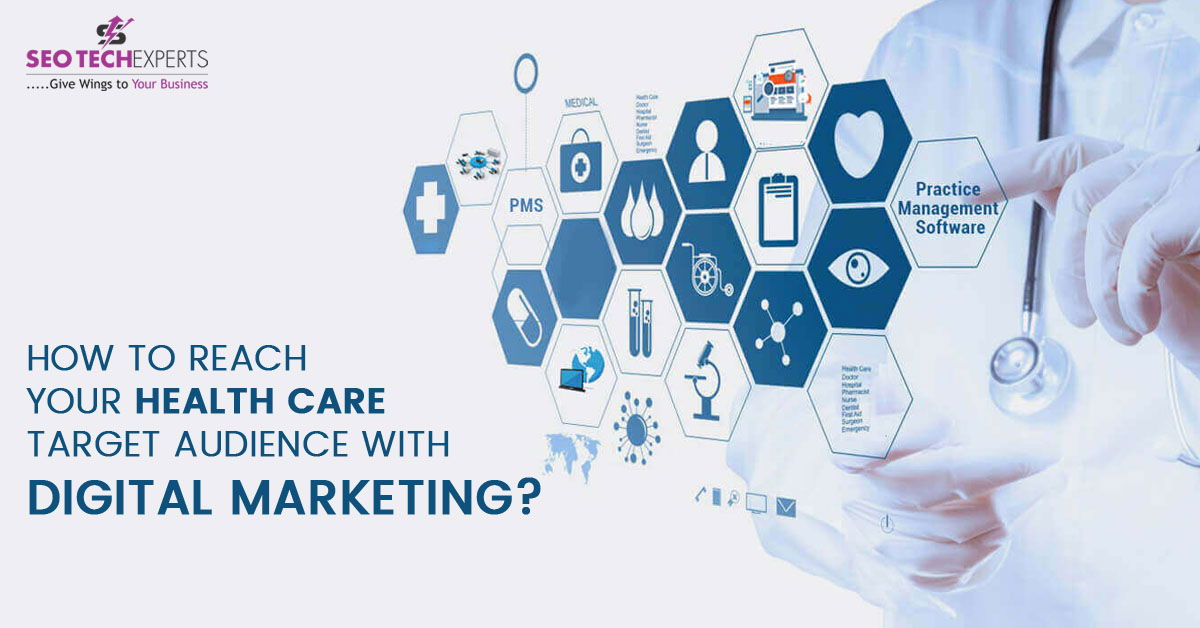 The most important asset of a human body is its health. Your physical and mental health both are equally important in giving you a good and diseased free life. In today's life where people are stressed almost every time, it is very important to take care of their mental condition which gradually deteriorates the physical condition of person too. However, even though a person is busy and stressful, he will somehow take some time out to use social networking sites because that's the kind of routine we have adapted now.
How digital marketing can be done in health care?
With the advancement in technologies in almost every sector, health care has also taken the next level. The doctors or counselors remain in contact with the people through the use of social networking sites. They post about their new and existing services online so much that it grabs the attention of the audience. The clinics or hospitals send messages to people regarding their appointments or if they have missed their appointment. All this helps in building a bond between the medical staff and the patients.
Building a bond with the patient-
When you have a bond with someone, you like visiting that person and talking to him. Digital marketing is done in a way to create a connection with the patient. Through online sites, the patients can be asked for a feedback form on what they liked and disliked about the medical practitioner, hospital or clinic. Doctors can post health tips, regularly on their pages, they could share about any disease that is spreading and how to protect yourself from that. The information could be shared through articles, videos or pictures thereby making it more interesting and informative.
Engaging campaigns for the brand
Campaigns are a really important aspect of digital marketing. These campaigns can be a contest for people where people could participate in large numbers. Hashtags are very trendy nowadays, so to keep these campaigns trendy they can be associated with a certain hashtag. There can be campaigns emphasizing human interest stories where people would tell about their disease and how through a certain hospital or doctor they were cured. This builds trust amongst other people too. One thing that should be kept in mind before starting a campaign is the type of media to be used for its commencement. You can decide that according to your target audience.
Health care sector must make sure that the patients are convinced that they care about them. Digital Marketing has increased the business of health care to many folds. Since everything is on the internet now, people can even diagnose their disease with the help of the net but when it comes to finding a cure and take medicines, no one believes any source until it is authentic. Hence health care sites and pages where medical staff write and speak to the audience are thought to be the most authorized one and people trust and believe them.