How To Use Keywords For SEO And GOOGLE Ads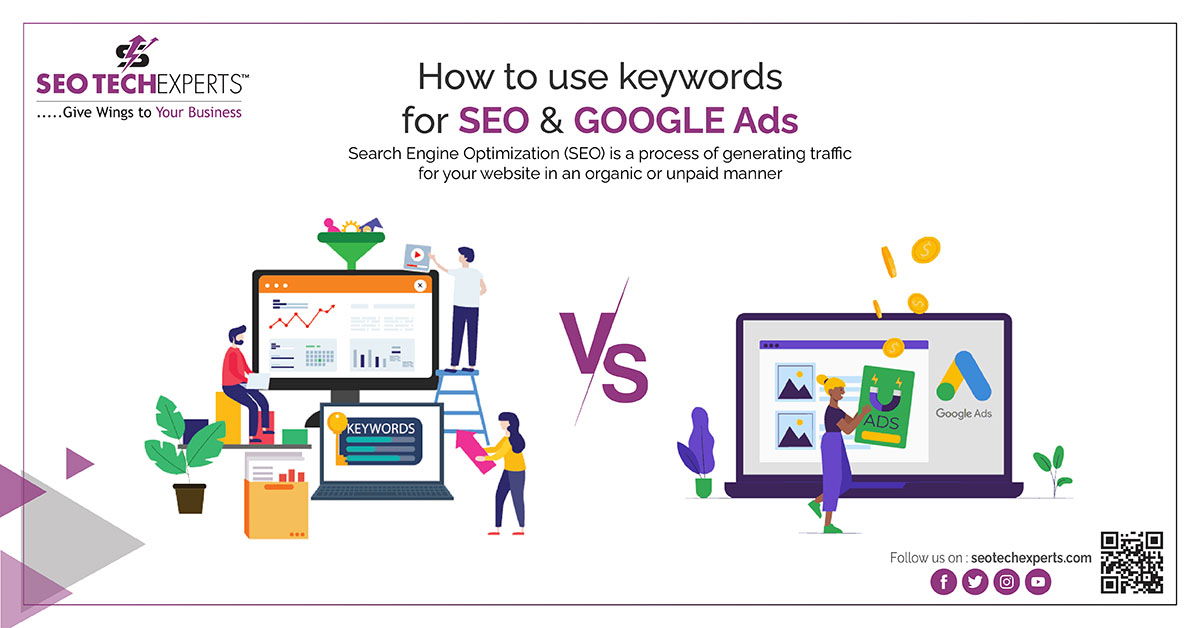 Search Engine Optimization (SEO) is a process of generating traffic for your website in an organic or unpaid manner. It is considered to be one of the simplest and result oriented methods for grabbing the attention of the viewers towards your website. Though it is simple yet you need to have some basic knowledge about it. The things that you should always keep in your mind are:
Keywords: Keywords are considered to be the lifeline if you are talking about SEO. The keywords that you use should be user friendly but also should be unique from others. It helps your website to rank on the top of various search engines.


Keyword density: It means that how many times you should use a particular keyword in a single write up. Ideally, the keyword density should be 2-3% of the entire write up. Contrary to it, in order to get more visitors on a website, people might do this mistake of using keywords enormously. But this may result against your website as search engines like Google and Yahoo will consider it as spam.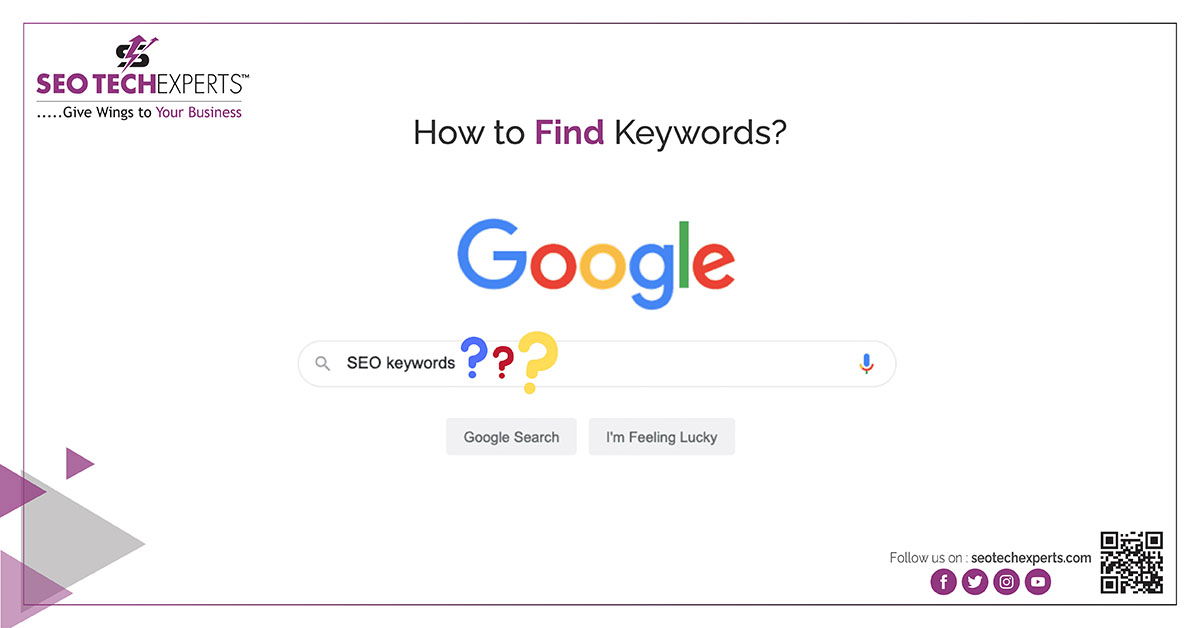 How to Find Keywords?
The most important point for using keywords for SEO is researching your keyword; this is how you find the right keywords to be included on a web page in the first place. The use of keywords helps Google to assign optimal search ranking. It helps you come up with your strategy.
Brainstorm the terms that you think your potential customers might be searching for. Then find related terms by searching on Google, scrolling down to the bottom of the page of search results and seeing what else people searching for that term also looked for.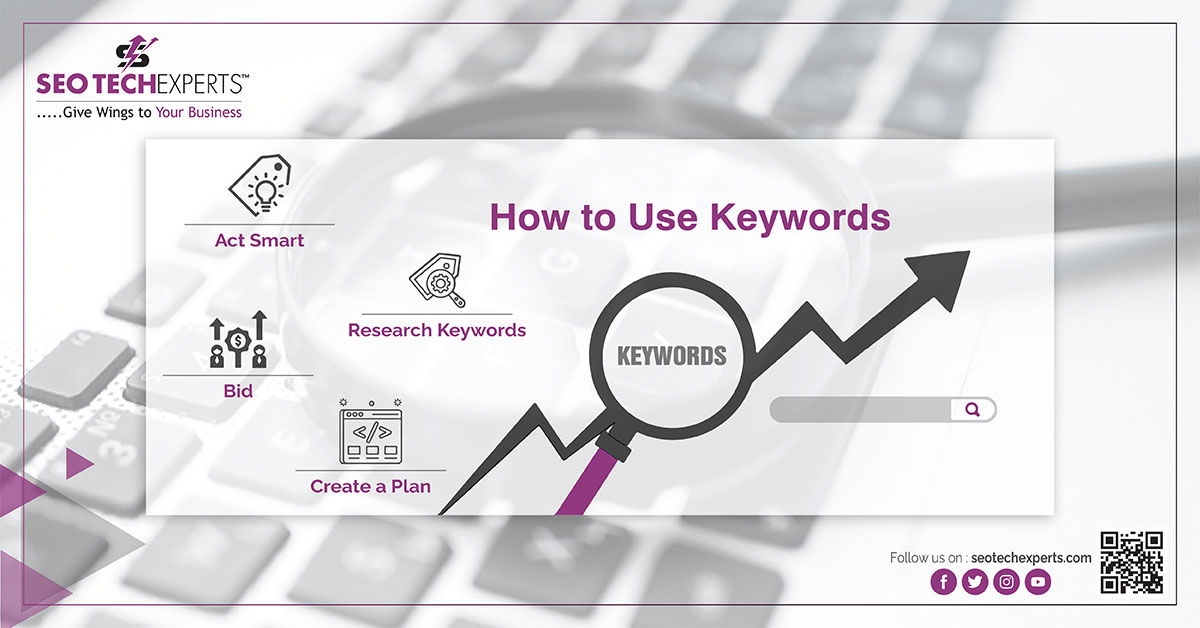 How to Use Keywords
You can use the following tricks in order to use SEO strategically
Be Simple, Act Smart: It's a common myth among people that with heavy and sophisticated words they can grab more attention but in reality it is totally opposite. The simpler you keep your write up, the more visitors you will be able attract for your website.


Research Keywords: Look for words/phrases similar to your products/services that are most relevant for your business.


Bid: Keyword Planner will give you suggested bid estimates for each keyword, so you can determine your advertising budget.


Create a Plan: Once you found all the related keywords you like, add them to your advertising plan and when you're ready, you can finalize and launch your campaign.
There are a number of SEO Companies in India that will help you generating traffic for your website. SEO Tech Experts, located in Gurgaon is one of the renowned companies, which is known for providing quality services to its clients.