Mobile-First Indexing SEO, Checker And Tools In 2021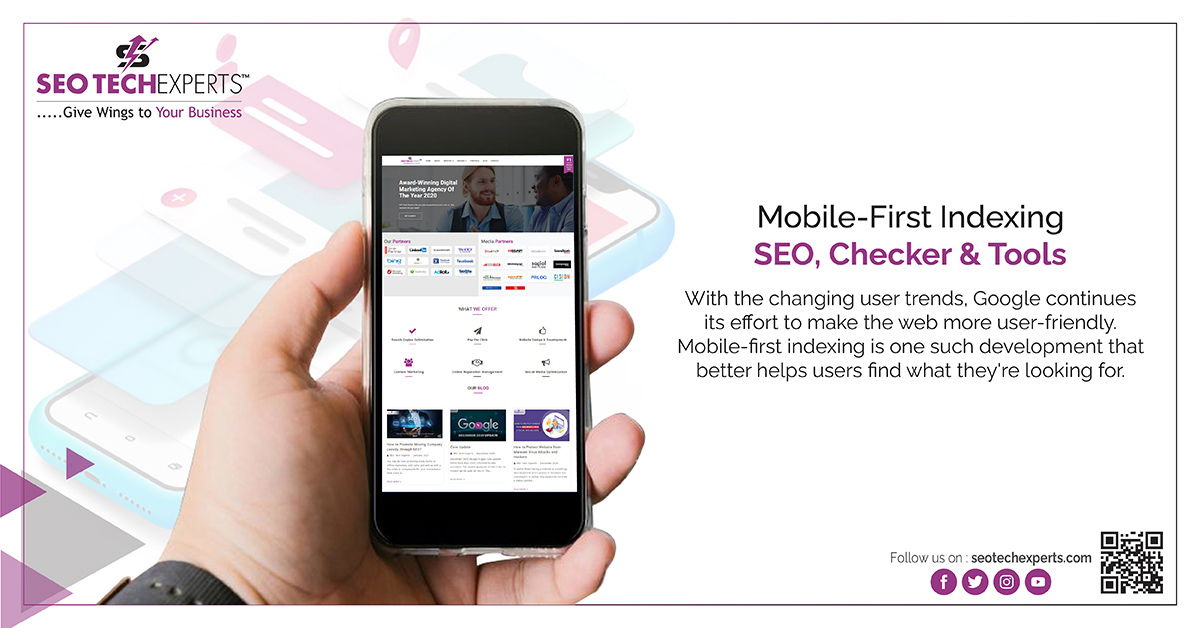 With the changing user trends, Google continues its effort to make the web more user-friendly. Mobile-first indexing is one such development that better helps users find what they're looking for.
Until now the desktop version of a page's content was considered the "primary" version on which the crawling, indexing, and ranking systems were typically dependent.
As today, smart phones have become handier; the majority of users now access Google via a mobile device. However, this can give less relevant results, if the mobile page has less meaningful content than the desktop page. Thus, a major shift in the way site pages are indexed was initiated. Therefore, the mobile version of a site's content is now used to rank pages of a site. This will give a better search experience to both mobile and desktop device users.
With mobile-first indexing, Googlebot primarily crawls and indexes pages with the smart phone agent and the main index being the same. Moreover, the most appropriate URL (whether it's a desktop or mobile URL) will be shown to users in search results.
Mobile First Indexing And SEO
Mobile-indexing feels like a big deal which is going to change the way Google Search functions, but the impact on most SEOs and website owners will be almost negligible and there's no need to panic as mobile-first indexing rolls out.
But what we need to keep in mind is whether you will be affected or not, by how much and what you need to do about it.
The main aim of Mobile First Indexing is to tell about the sites value, rankings and similar attributes from the user perspective.
As most of us browse internet through our phone, Google created an AI crawl bot which analyzes the website from a mobile user's perspective and according to the content, speed and overall optimization that the mobile crawl bot sees, Google will determine your SERP ranking.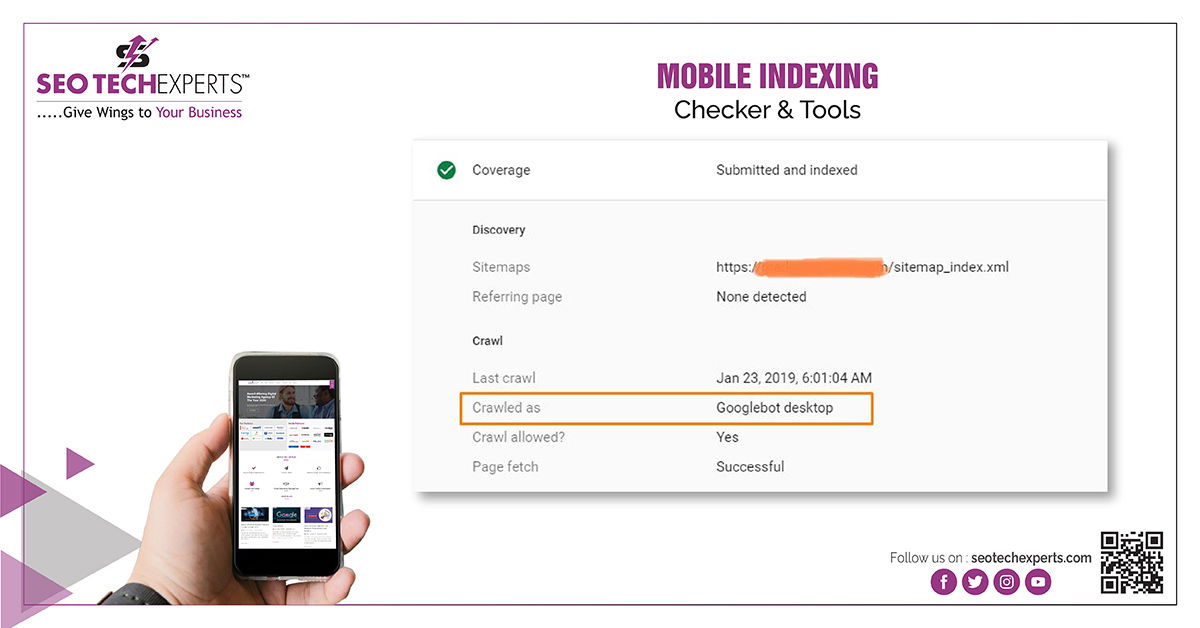 What You Should do About Mobile-First Indexing?
Well! You must be bothering about what you should do about this latest trend of indexing. So, webmasters now are encouraged to make their content mobile-friendly or we can say responsive or dynamic. As a mobile-friendly content perform better for those who are searching on mobile.
Also, you need to ensure that the mobile page speed, load time and other dynamic elements are optimized correctly for the mobile view to get a better ranking.
If your website is responsive, that is, performs similarly in its desktop and mobile versions, you may not have to bother much. But, if you have a separate mobile site, keep check of the following:
Article Submission
Search Engine Marketing
Blog Commenting
Link Building
Directory Submission
An expert team of SEO professionals appraise the precise proportion of struggles and performs elaborate mentioned SEO strategies. On command of search engine rankings progress of the websites, the service providers implement several usual and proper SEO methods. On the other hand, experts be dependent on various types of search engine optimization techniques including keyword based SEO, local search, image based SEO, news search and universal search SEO.
The SEO specialists of the best SEO Company function on helpful and cost-effective white hat SEO systems to empower best visibility through the rank of the website in search engine result place.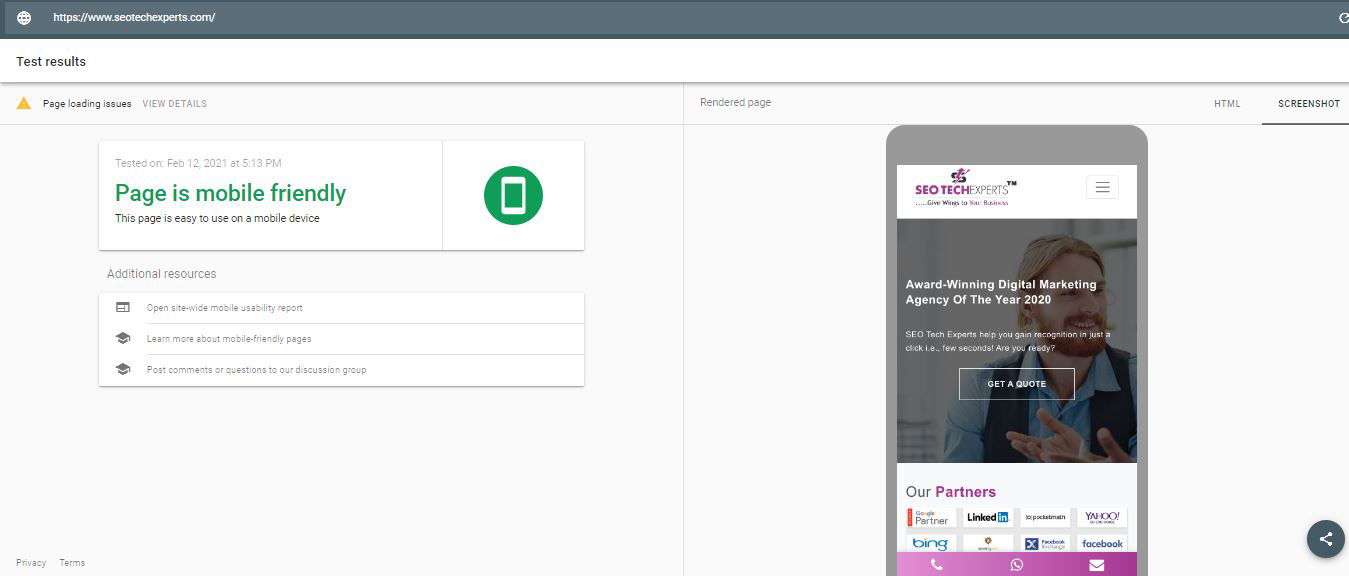 Following are the deliberate steps used by the experts:
Content: All valuable content from the desktop site should be included and it must be crawlable.
Structured data: Include the same structured data markup on both the mobile and desktop versions of the site.
Hreflang: Mobile URL's hreflang annotations should point to the mobile version of your country or language variants, and desktop URLs should point to the desktop versions.
Social metadata: Open graph tags, Twitter cards, and other social metadata should be included on the mobile version as well as the desktop version.
XML and media sitemaps: Links to sitemaps should be accessible from the mobile version of the site.
Search Console verification: Verify the mobile version site in Google Search Console.
App indexation: Verify the mobile version of the site in relation to app association files, etc.
Server capacity: Make sure that your host servers can handle increased crawl rate.
Mobile Indexing Checker And Tools
By this year's end Google will switch all the websites from desktop-first to mobile-first indexing while many of you will have had your sites crawled by a smartphone Googlebot for some time, but it is now essential for each SEO and digital marketer now needs to close attention to.
Over the coming months, Google will be 100% mobile-first, and that means you need to make sure you understand what this means and how to optimize for it.
You can easily check your mobile indexing online with the available tools which check mobile friendliness page speed and user stay time.