How Does Digital Marketing Agency Help In The Healthcare Industry?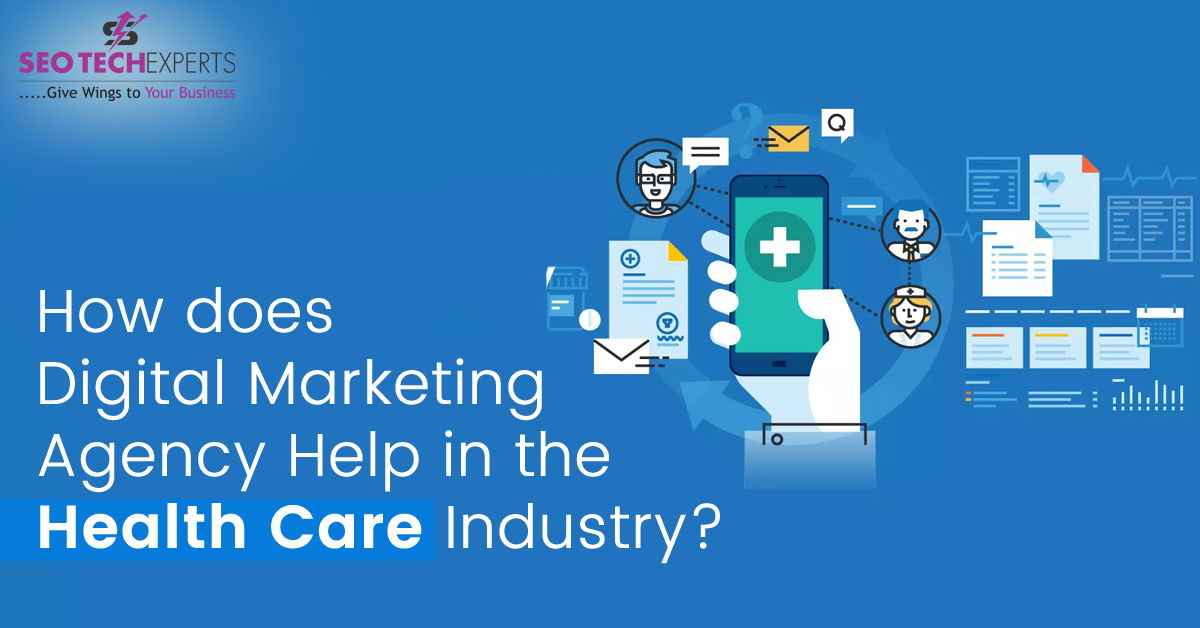 Digital marketing is an important element of the internet. With digital marketing and its important element, the internet has been informed about a lot of things. The healthcare industry is making its way on the internet. With the use of search engines, search engine optimization and digital marketing put to correct use one can easily win on the internet.
But will the Digital Marketing Agency combined up with medical science help the healthcare industry. The main reason why two utterly different sectors have come together is that people today tend to search everything first on the internet. It could be a small cold or chest pain. With people typing out everything on the internet Healthcare industry should by no means step back away from digital marketing.
Affects of Digital Marketing in the Healthcare Sector
Marketing Through Search Engines: Do you ever Google something and the first searches you get are advertisements? Well this Search Engine Marketing. Search Engine Marketing has been the best strategy for digital marketing and brings lots of organic searches to your page.
Social Media Marketing: Social media networks are the best if you want to market your agency over the internet. Social media networks contain millions of people scrolling their news feed. If your advertisement is catchy and attractive then you are sure to attract a lot of people through these social media marketing.
A lot of consumers will be sure to tell you that they first Google their symptoms before going for a health service. Social media and the internet can play a huge role in how people can deal with things.
The connection between the two
Health is a sensitive issue. Professionals in this sector can create so many education stuff that could be easily put online to educate the people of the internet. This will help the consumers and the visitors of your page have an insight into what they will be offered.
The teenagers mostly love to Google just anything especially the things they are going through online. It could be an embarrassment of asking or curiosity that bought them to the internet to surf what their body is going through. A huge scale of these teenagers age between 18 to 25 years old like to believe what the internet tells them to. A lot of many users who own a smartphone with an internet connection have at least one health care app that tells them about how to maintain their health and all issues relating to dietary foods to their exercise and weight.
More than half the patients would like their doctors to consult the advice of the internet so that they know what they are to. The mental health issue is the most talked up issue of the internet. There are even mental health service providers and psychologist that are providing an online anonymous consultation on the internet rather than going to the traditional meeting of face to face.
A lot of healthcare professionals are also going online to connect to the likewise community and gain even more knowledge about how the disease and technologies are advancing up to help the healthcare sector.