SEO Tech Experts Awarded - Best Digital Marketing Agency In India"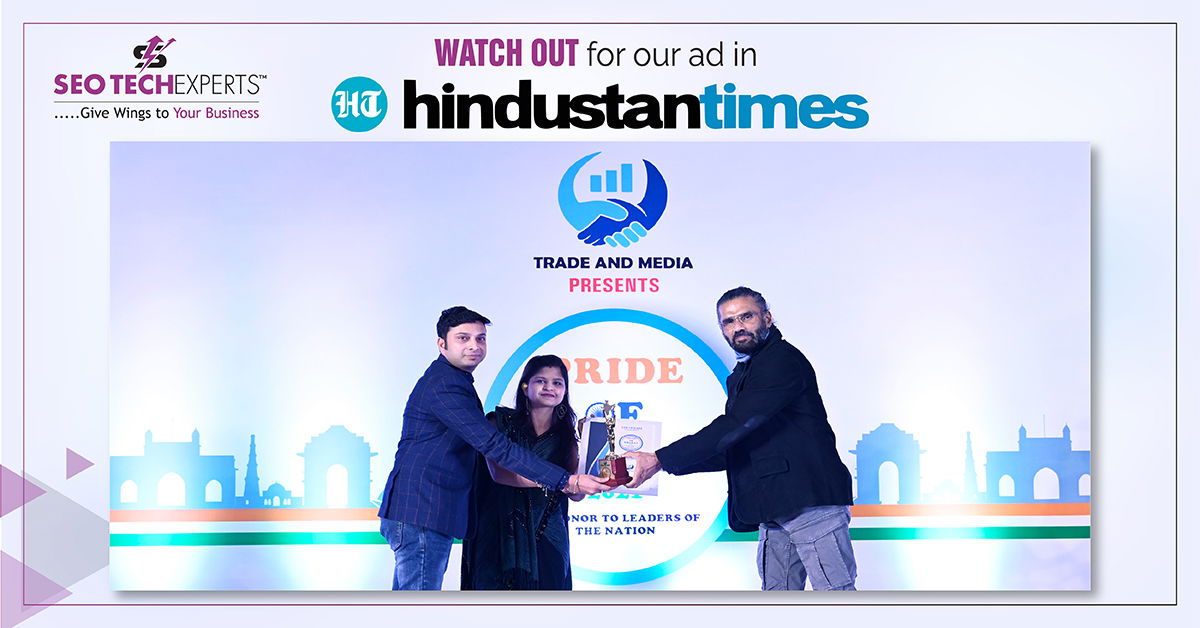 Chief Guest Suniel Shetty presenting the award
16th, January 2021 was one of the best start for our company SEO Tech Experts
SEO Tech Experts is the Digital Marketing Company started back in 2009 and with each passing year SEO Tech experts has outgrown itself and emerged as better than ever. We have won various number of awards in our 12 years journey and the most recent title we won is 'Best Digital Marketing Agency in India' presented by the Bollywood superstar Sunil Shetty organized by the Trade and Event in Delhi.
SEO Tech Experts the leading marketing agency in Gurgaon, once again got the title of 'Best Digital Marketing Agency in India' at the Pride of Bhaarat 2021.
2020 was a bit of a tough year for all of us but it has made us tougher than ever, we have left no stone unturned in providing the best services to our clients even in this tough time.
It was surely a proud moment for us to even get nominated for the "Best Digital Marketing Agency in India" award but winning it was very enthralling. Behind our success goes a lot of hard work so that our clients can reach new heights in their business. Our whole team works dedicatedly through the day, to keep up with the client's expectations.
Slowly and surely the world is transforming, businesses are aware that they have no other choice, but to transform themselves from offline to online mode. These challenging projects and tough times are the ones which test our limits as well. We are always open to new ideas, and we guarantee to work harder by each passing day.- said Mr. Sachin Gupta & Ms. Shilpi Gupta.
For full story visit Hindustan Times- https://www.hindustantimes.com/brand-post/seo-tech-experts-awarded-with-the-title-best-digital-marketing-agency-in-india-101612273890820.html