SEO Tech Experts – Backed the Title of "Top-Notch Digital Marketing Agency in India"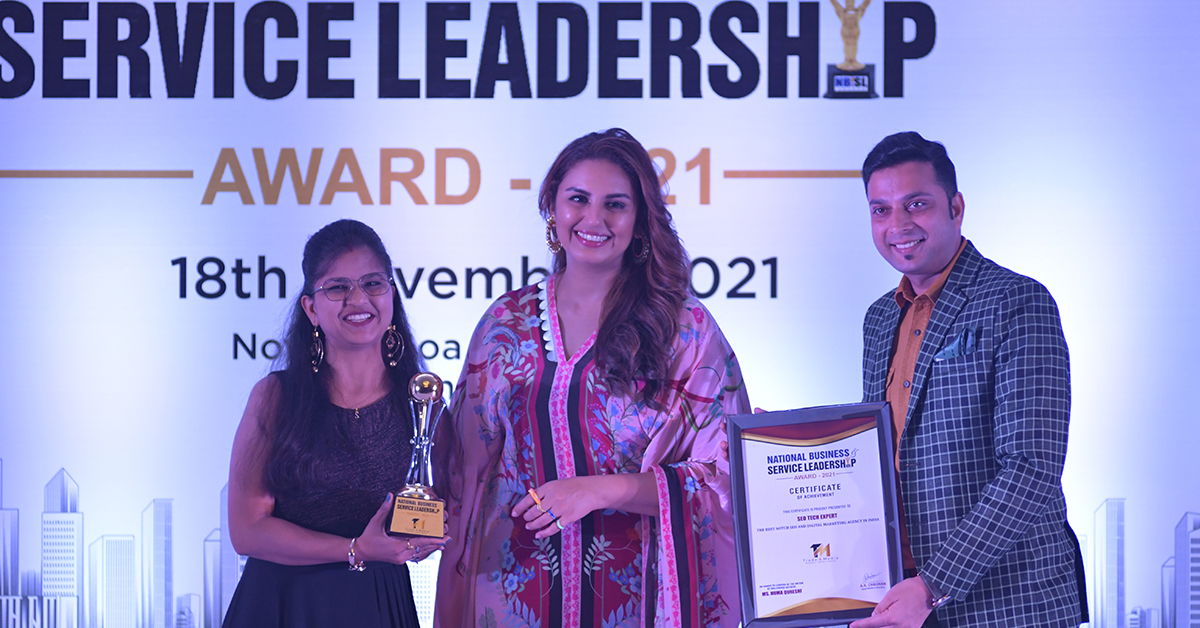 SEO Tech Experts is one of the market leaders and very known digital marketing agencies in India. Since its inception, the company has been delivering very high-quality results, which has led the company to get recognition now and then. The company's experts leave no stone unturned in offering the best services, which has again let the agency back a new award. Trade and Media 2021 awards were conducted in Novotel resort and spa, Goa, on 18th November, where SEO Tech Experts won the 'Top-Notch Digital Marketing Agency in India in 2021'. The award was presented by the stunning Bollywood actress Huma Qureshi.
There were plenty of digital marketing agencies nominated for the title, and SEO Tech Experts managed to back the title once again like every year. The presence of Huma Qureshi at the Trade and Media 2021 awards as a chief guest added more weight and credibility to the whole celebration.
In 2009, SEO Tech Experts began its operation, and since then, the company has grown leaps and bounds. The marketing agency has clients across multiple genres, including real estate, education, health, travel, etc.
'It is not just our hard work, but the entire credit goes to our passionate and dedicated team who works day and night to cater to our client needs. Since technology has taken wrapped all of us up, there are plenty of things to factor out. Every client is different and comes with varied needs. Our team makes sure that we are always updated with our technology, tools, and industry insights to give our clients everything they need. Our 2022 vision is to expand, grow and help our clients reach their utmost high', Mr. Sachin Gupta and Mrs. Shilpi Gupta.
About SEO Tech Experts
Mr. Sachin Gupta is the founder of SEO Tech Experts, who laid the foundation and was later joined by his wife, Mrs. Shilpi Gupta. Along with their entire team, the duo works relentlessly to help clients from different genres increase their digital presence. SEO Tech Experts also has a Google-partnered badge attached to it, which speaks volumes about the kind of credible work they do.
SEO Tech Experts is based in Gurgaon, which provides a series of services, including SEO services, PPO services, website designing, SMO services, digital marketing, content marketing, Google AdWords, graphic designing, etc. The biggest USP of the team is its ability to retain clients even during so much competition. It is indeed a one-stop destination for all the digital needs of a firm.