Digital Marketing Strategy To Grow Your Online Business In 2020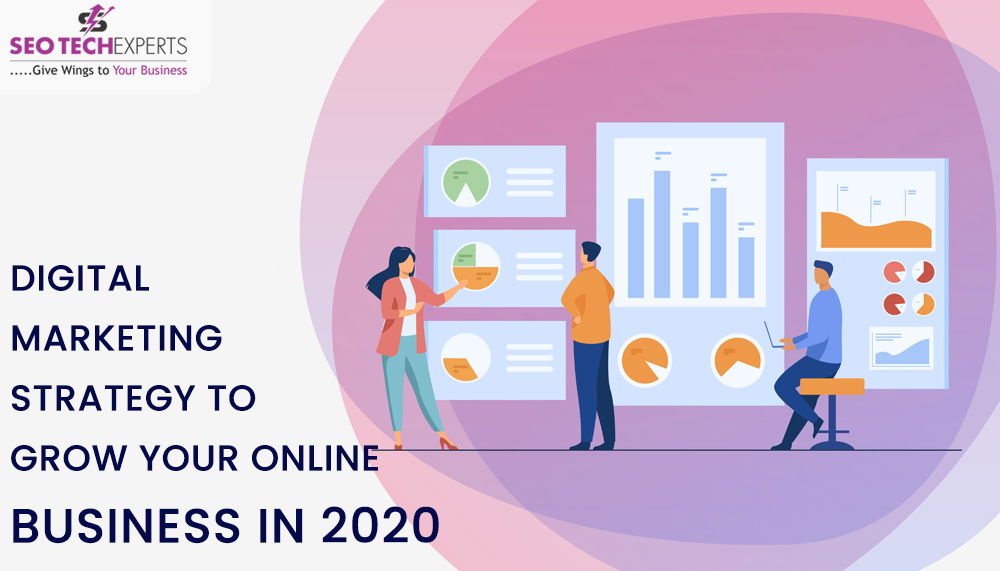 No matter in which business you are, what your offerings are. The basics of marketing do not change. You need to reach out to your customer. You need to do everything to make your brand visible. You need to do everything to build goodwill around your brand. All of it has to be very targeted; you need to be pretty clear about your customers and your market. Markets are dynamic, whatever you thought to be your target market initially, could now have become a secondary market for you. So, you have to be open to surprises. You have to be willing to explore new territories.
When it comes to scaling and thriving in the ecommerce space, the basics do not change. It's just the tools that you employ are slightly different in this space. The vision that you have set for your company can effectively be achieved by employing these tools. Now, the discussion narrows down to the point, how to use these tools effectively to make the best use of them. Let's dive deep into it and find more substance about these tools and strategies around them, and of course their effective implementation.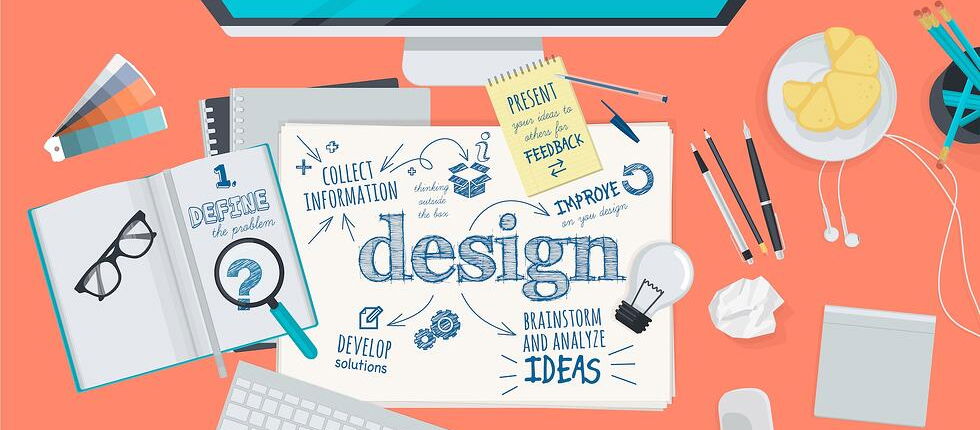 The Visual Appeal
There are so many marketing gurus and experts who very strongly believe that it's the product which rules at the end. They are right when they say it. But the ecommerce business to reach that stage where products do the talking is a long haul. Most of the players perish well before reaching that stage; despite having the best product in their niche. That is because they couldn't make their visual appeal, their design good enough, that their potential customers could trust them.
So many studies have stated that it's the visual appearance that is a trigger, which affects buyer behaviour most. You can always turn that perception in your favour with good design and presentation. Your design elements should be good enough to captivate visitors in the first impression. You can use high-quality images and reduce the distraction as much as possible. Keep the text and messaging minimal. Let your design do the talking. If you have done enough on this front, it's never late to make an affirmative start. Below are the things that you should consider, when you are trying to design or redesign your store.
If you are coding yourself, make sure you use minimalistic templates. You can also take professional inputs if you encounter any difficulty in decision making. There are many pre-designed ecommerce templates available that you can use with alignment in your offerings.
Use full-width images. Use text which offers a sense of promise the moment visitors click into your store. Your messaging, your design should resonate with them for a very long time.
"Who Are You"
If you are a new brand, you have just come into the picture. So, people will take the time to form a perception of you. It takes a brand decades to be perceived as "known". The least newcomers can do is tell their customer base who they are. The answer to "Why"s they are in that business, the vision of the company. When you share your story with your potential customers, it adds a lot of organic credibility to your brand. If they buy your story, they will buy your product as well.
Also, there is a psychological side to it. When a visitor goes to you "about us" page, which means the person is already interested in knowing about you. The visitors allow you to prove you worthy enough, so they can buy your product. It's a very organic opportunity. New players in the ecommerce space should take this very seriously. Apart from articulating your vision, you should write about your successes, your major clients. It's a golden opportunity to convert a potential customer into a customer. Make sure you list the following as clearly as possible.
Contact email which regularly monitored
All the social media channels, where customers connect to you. If you list all the popular social networks, it adds value to the credibility of your brand.
Address; it gives a customer a sense of your legal existence.

The Psychology of Collaborations
Irrespective of quality and segment your offerings, getting new customers for a new venture is one of the most difficult things that you once you walk on the path of entrepreneurship. If you try to walk it down alone, the chances of you hitting the finishing line are very low. But if you the people along, especially the people who have hit the finishing line multiple times, your chances rise exponentially. If you are a new brand, you need to collaborate with established ones. Make a win-win offer to an established brand. The brand does not need to necessarily align with your niche. It could be anything. By doing this, apart from getting credibility, you get visibility. The visibility is very important, much before you sell something, you need to be seen. In good old days, the brands used to put up banners before the launch of the product. The essentials do not change; you still need the eyeballs of your potential customers.
Associations and Impetus to Growth
Marketing and human behaviour has a very close relationship. You cannot build a brand without understanding human behaviours unless you are selling to robots. You need to understand your customer. If you keep the specifics aside, if you have launched an online business, you have made store live. You have taken care of all hurdles of the supply chain. But you are getting in instalments. It's because it is an organic process, the trust builds with time. But most of the entrepreneurs do not have time to see their brand build organically. They will face an existential crisis. That's the reason you need associations.
When you looking to associates established brand, make sure you do not look for the likes R&B and PEPSICO. The smaller companies who have established a good loyal customer base can do the favour to your brand what the likes R&B would do. The more such associations you have the better it is for you.
When you are a newcomer, these associations cost you money, make sure you make the most out of these associations. The following tips you can put in use to make your associations more effective.
Always showcase your associations and collaborations on the front page of your store. As the cliché goes "the first impression is the last impression'' it holds here as well.
Never hesitate about the number, if you have a large number of partners. List all your associations. Make sure it still looks minimalistic. The clutter can at times put off new visitors.

Offer Quality Customer Support and Brand it
Ecommerce buying behaviours are quite different from retail. When a customer buys something on an ecommerce store, they think of post-purchase equally. In retail, it's mostly pre-purchase decision making. But in ecommerce, the buyer is more conscious, very little haste purchase happens. Even if they buy something hastily, they will cancel it later. So, it is the prerequisite of ecommerce vendor to put in place a good post-purchase infrastructure, which includes
Easy returns
Fast redemption of money
24*7 customer support
Easy cancellations
Free Pickup on returns
The person who has been in retail business would say, this is too much effort. But there is a bright side if it. In online business, you can make all these efforts your differentiators. You can package and sell these efforts. The following are a few strategies that you should consider incorporating.
Make sure your customer support features are easily accessible; else all your efforts to put the robust infrastructure can go in vain. At times users struggle to locate the customer support section. This might frustrate the customer and can affect the potential purchases from your platform. Whatever your means of customer assistance are, just make them visible on the home page.
If you have put in place a good customer support infrastructure, make sure you use to its full potential. Assist the customer at each level of purchase. If you can manage to reduce the mental cost of a purchase, you can maximise your profits. The ease to shop at any platform encourages buyers to come shop again. They will mark their favourite products, and visit again because it's easy. Yes, easy comes with a cost, but that cost comes down significantly as you get bigger.

Optimise, Search Engine Optimised Blog
We have already discussed the importance of communication with the customer. In the retail business, it might put off the shopkeeper, if most customers come for window shopping. That's justified, because that leaves very little room for actual buyers and affects their shopping experience. But that's not the case with online shopping. In ecommerce, everything counts, from communication, visits, to customer engagement. Running a search engine optimization driven blog is the best way to promote engagement. It not only increases traffic on your store but also leaves a lasting impression on a customer's mind which leads to more positive purchases.
Blogs build trust like no other medium of engagement; customers start to connect with the brand. Something, which is all the aspiring brands strive for. Brands should do everything to make their blogs effective, engaging and readable. The points mentioned can be incorporated for greater effectiveness.
The brands can employ SEO tools to measure, weekly or monthly search volume; finding out keyword difficulty of terms is the key. You get the idea of where your work should be targeted.
Use of Google Analytics can also come very handy; you can get the real-time data of page views of your every blog. This data is also very useful, gives you a firsthand account of consumer sentiments and persisting trends.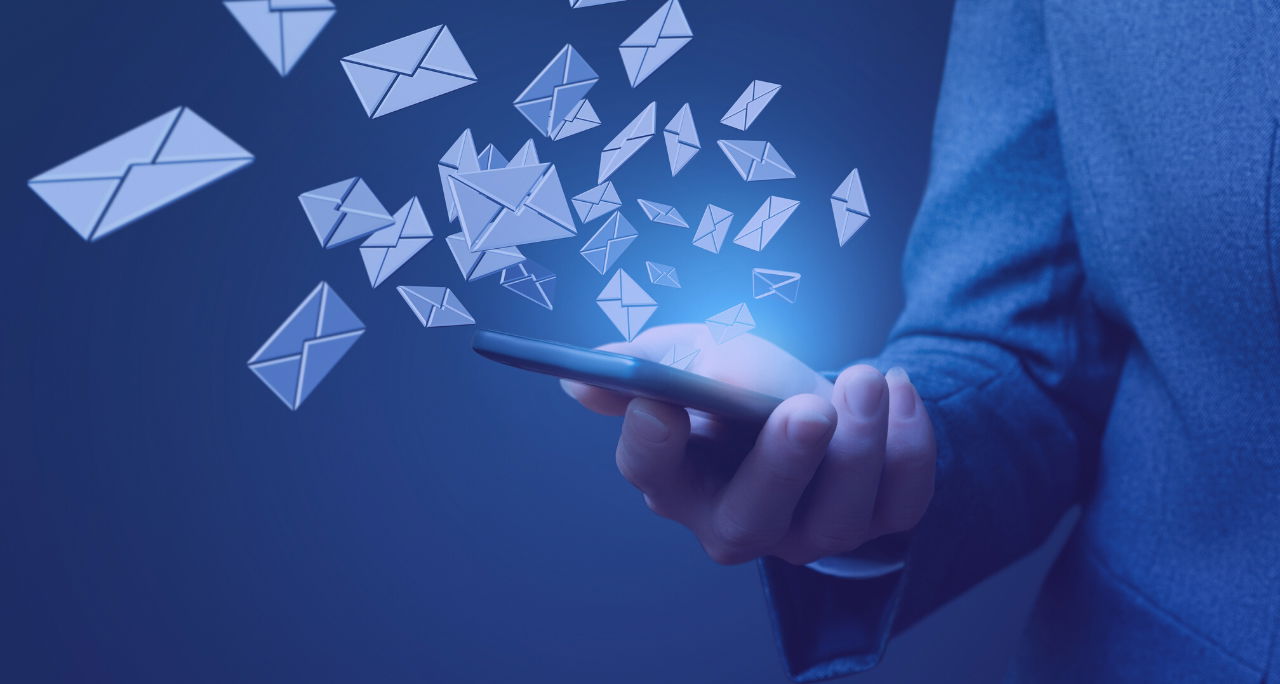 The Magic of Email Marketing
No digital marketing is complete without putting e-mail marketing into the scene. You can build a quality email list of your organic customers. Unlike social media followership, this email list is an asset a brand builds over the period time. The Brand owns it. And this asset is very liquid; you can use it for your advantage. You can link blogs to these emails, and keep your customer base communicated, and engaged.
Digital Marketing Experts believe email marketing yields the fastest results when it comes to increasing traffic on web pages. That's why this email list is a priceless asset that every brand should expand. The bigger the list the better it is. There are tools to gain emails; the brands can also employ them if needed. Though building an organic list should be a priority which helps in the long run. There multiple ways to put that list to best use.
---
FAQ
When you engage through a blog, you communicate with your customer base at a very deep level. If this communication goes right, you can build a very strong customer and loyal customer base over time.
You can create an email funnel, which is a set of sequenced email addresses. Create a standard newsletter, and list all your top-selling products to it. This helps in triggering sales, even in the worst times. It's better to start sending newsletters by linking blogs. So, the new customers can get the hang of the brand and the vision.
As your list increases, you can segment your list and send more customized newsletters.
The moment you market your product, don't forget to market your services and monetise it.
If your web design is good, your store starts to communicate with customer well before your product does.